Aquavit, the gin of the north
Some years ago, we collaborated with Tanker Brewery from Estonia. Visiting the brewery, we were fascinated by their local drinks. Apart from various craft beers, we also tried aquavit, typical for Estonia. We were thrilled, after all, aquavit is considered the gin of the north. The spirit is distilled from cereals and/or potatoes and afterwards flavored with dill and/or caraway - very exciting! TasteChocolate, walnut, caramel and cereals, but fruity notes of apricot, orange and tangerine show up. The full bouquet is rounded of with spicy notes of caraway and pepper.

ColorAmber, reddish shine with a dense foam
IngredientsFichtel Mountain water, barley malt, hop, yeast

ABV8.4%
Original Gravity18.5° P
FermentationTop-fermented
MaltsChoice selection of wheat and barley malts
YeastTop-fermenting yeast
color:
Fruitiness:
Bitterness:
Malt:
Abv:
Bavarian wheat beer meets Estonian aquavit
On our visit to Estonia, we had the chance to take some aquavit barrels with us to Bayreuth and got going. Our strong Weizenbock Bajuwarus aged in these barrels for two years. This symbiosis has resulted in an unconventional, extraordinary and complex flavor bouquet.

The connoisseur can expect fruity notes of quince, orange and apricot first which are complemented by chocolate, caramel and cereal aromas in a following step. A touch of pepper, caraway as well as a bit of walnut round off this multifaceted specialty.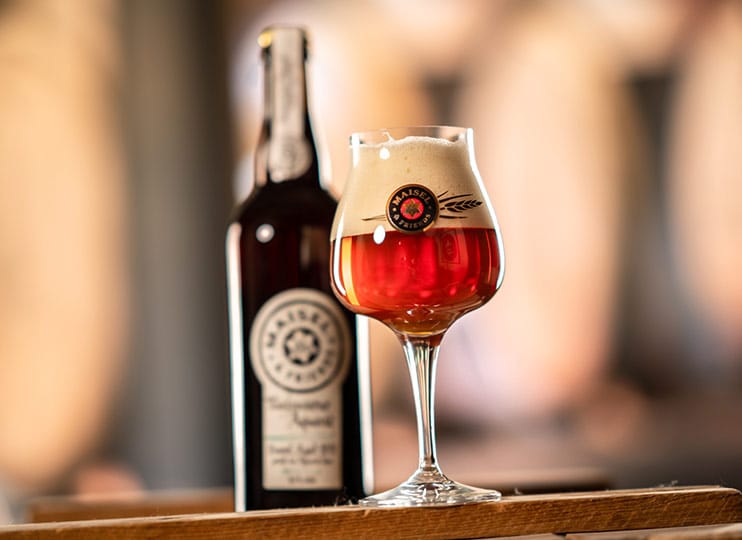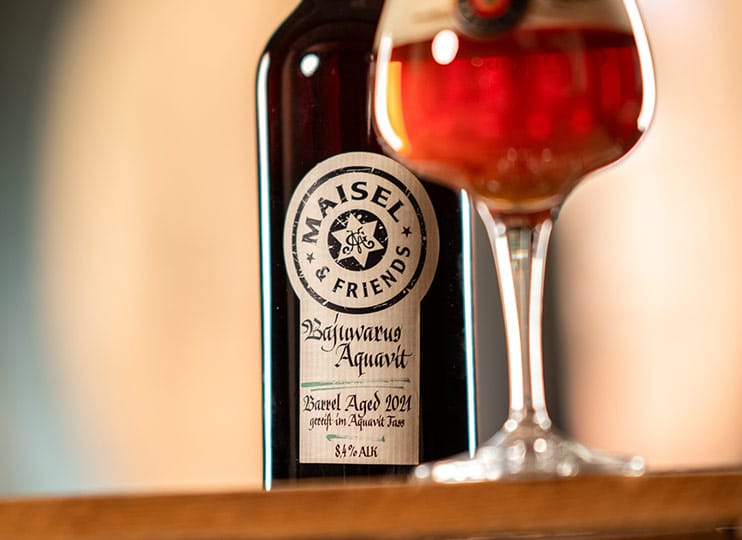 More Maisel & Friends Barrel Aged Beers