Bourbon Bock No. 6
Our Bourbon Bock has now become a classic among our barrel-aged specialties, already in its sixth vintage this year. For several months, our robust bock beer matured in Bourbon whiskey barrels until it achieved the perfect flavor profile. The barrels were sourced from various renowned American distilleries. TasteAromas of vanilla, almond, honey, marzipan and some coconut.
IngredientsFichtel Mountain water, barley malt, hops, yeast

ABV7,7% Vol. (Strong beer)
Original gravity17,2° P
Fermentationbottom fermented
MaltsFinest selection ob barley malts
Yeastbottom-fermenting yeast
Color:
Fruitiness:
Bitterness:
Malt:
ABV:
Robust bock beer with finest Bourbon whiskey notes
In the glass, our Bourbon Bock shines in fox-red and carries intense whiskey aromas, accompanied by hints of vanilla, almond, nutmeg, caramel, marzipan, and a touch of coconut. With the first sip, the barrel-aged bock beer caresses the palate, providing a pleasantly smooth mouthfeel. Notes of Bourbon, honey, and subtle, harmonious wood aromas unfold. For those who enjoy both beer and whiskey!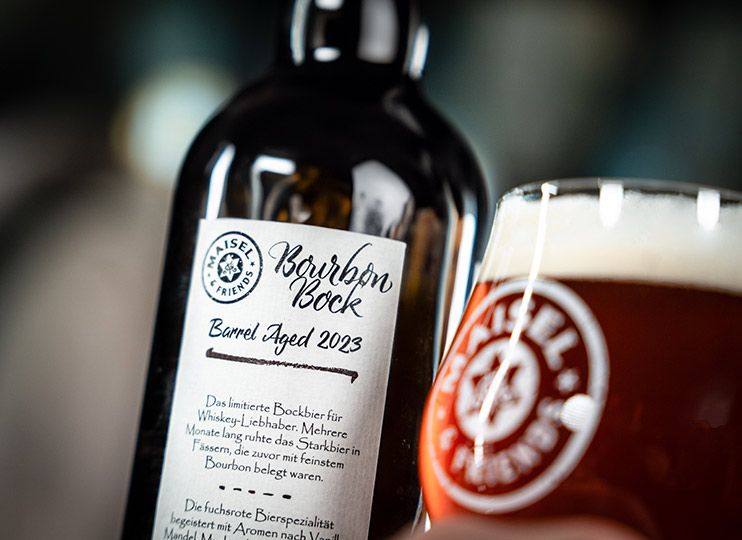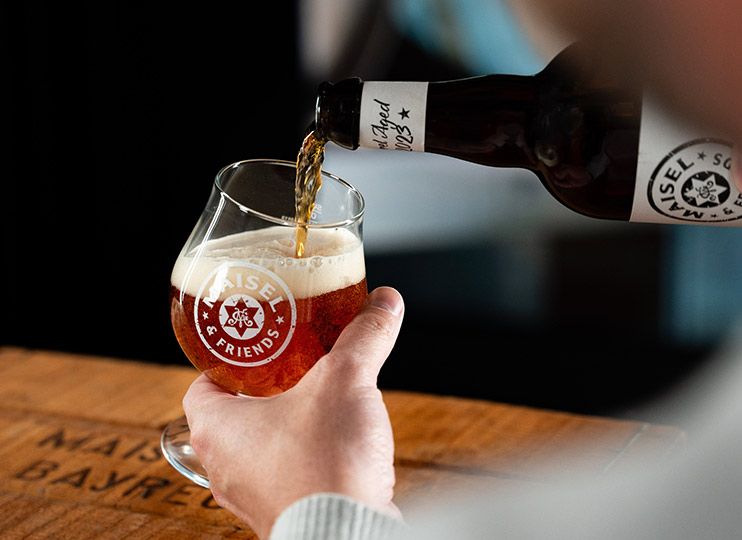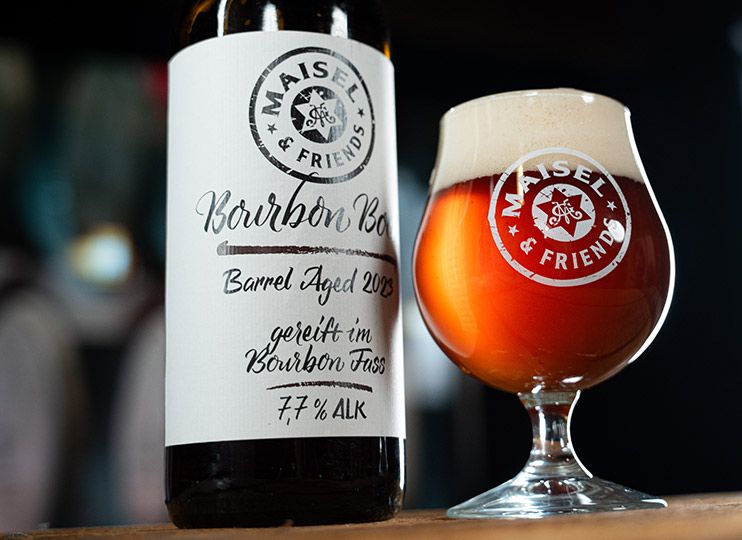 More Maisel & Friends Barrel Aged Beers