Barrels of fine French cognac
From France it reaches the whole world - the Cognac. The noble brandy is made from white wine and comes from very specific areas in France, because only then it may be called Cognac. The complex flavor of the cognac is created by the storage in wooden barrels, some of which lasts for years - it can range from sweetly aromatic to powerfully tart. We grabbed a few barrels and let our bock beer mature in them for three years. TasteFruity, acidic touch with notes of plum, pear and grape accompanied by caramel and sandalwood aromas.

ColorClay color with slight cloudiness and fine pored head
IngredientsFichtel Mountain water, barley malt, hops, yeast

ABV10.8% Vol.
Original gravity20,5° P
Fermentationsub-fermented
Maltsfinest selection of barley malts
Yeastsub-fermented yeast
Color:
Fruitiness:
Bitterness:
Malt:
ABV:
Barrel-aged Bock beer with fine cognac aromas
Malty and fruity notes characterize our Cognac Bock. Caramel and vanilla are joined by the fresh scent of plum, pear and apple, subtly underlined by woody notes. On the palate, slightly tart sour cherry nuances are perfectly combined with harmonious sweetness of sandalwood and caramel for a flavorful beer adventure.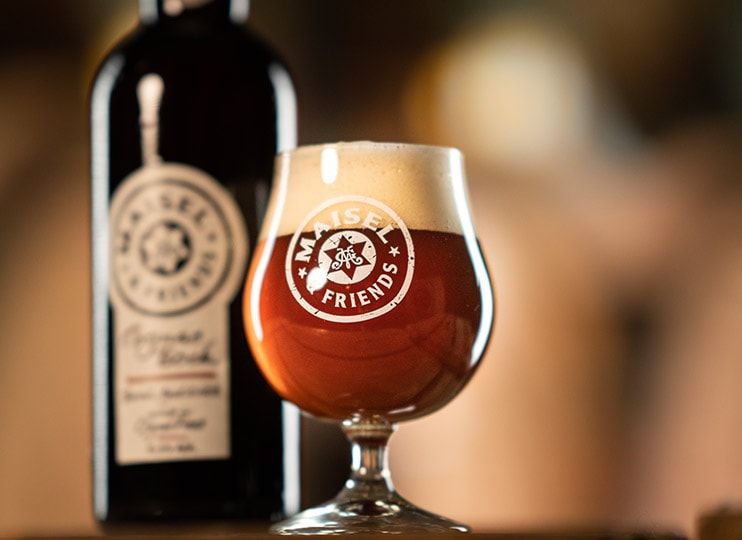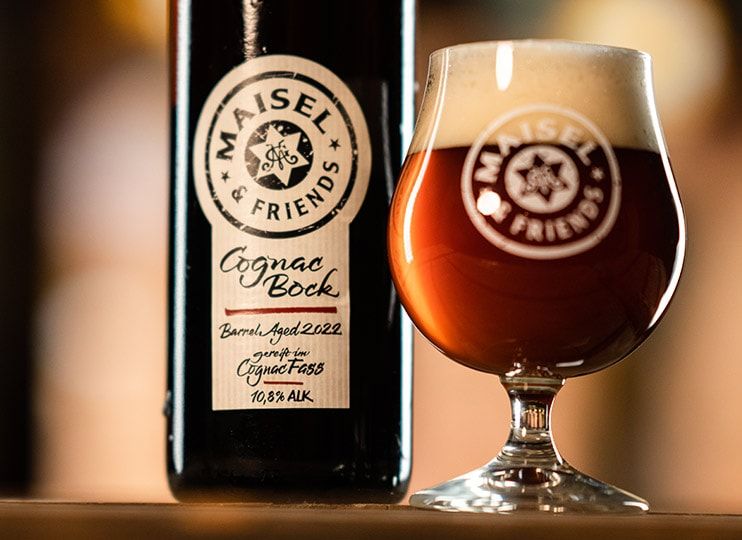 More Maisel & Friends Barrel Aged Beers