Carribean rum
The Carribean is considered the birthplace of rum. The typically full-bodied distillate made of sugarcane ranks among the most popular spirits worldwide and is famed especially for its vigorous character and the smooth caramel notes. We have grabbed a couple of barrels to create a new specialty in our barrel warehouse. TasteA marvelous bouquet of sweet marzipan, caramel and honey interplaying with cherry, date and currant aromas

ColorCopper red with a dense foam
IngredientsFichtel Mountain water, barley malt, hop, yeast

ABV8.5%
Original Gravity18.4° P
FermentationBottom-fermented
MaltsChoice selection of barley malts
YeastBottom-fermenting yeast
color:
fruitiness:
Bitterness:
Malt:
ABv:
A symbiosis of Bock and Rum
Our Bockbier found a new home in rum barrels from the Carribean for a period of nine months. This barrel aging created an extraordinary beer specialty with subtle rum aromas.

The ginger colored Bock is topped with a creamy crest of foam and has the power to enthrall with its wonderful sweet scent. The mouthfeel unfolds intense aromas of marzipan, cherry and dates rounded off by by notes of caramel, honey and chocolate.

Make sure you get one of our strictly limited barrel aged specialties in our online store.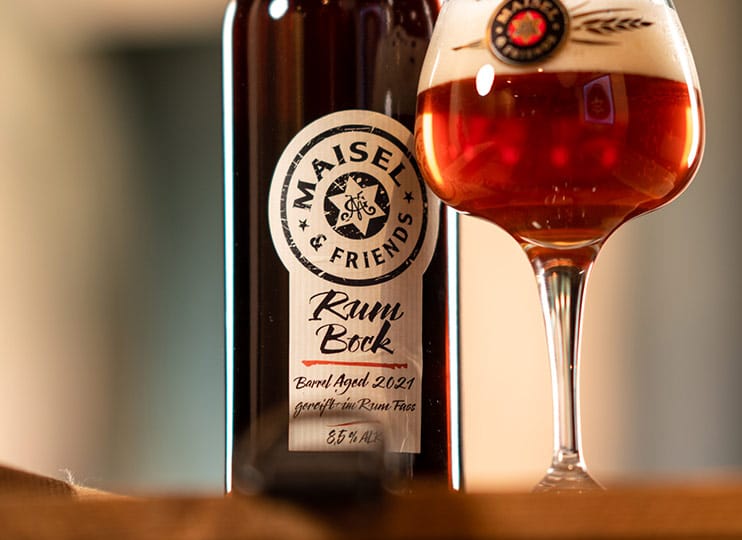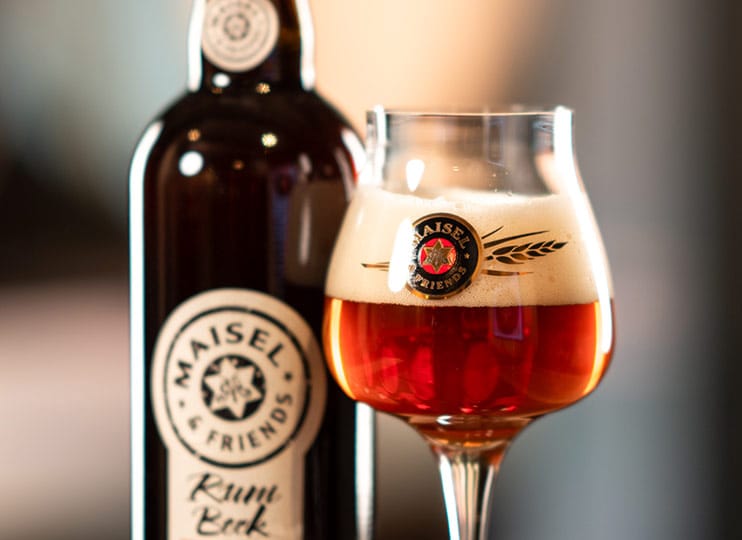 More Maisel & Friends Barrel Aged Beers