Specialties from Lake Schlier and Bayreuth
Our friendship with Slyrs Distillery on Lake Schlier has been existing for quite some years now. We exchange barrels on a regular basis so that new and fantastic whisky-beer creations can be tried out. Slyr's "Single Malt Whisky Oktoberfest-Edition", for example, aged in the Slyr's Warehouse for five years and after that in our Maisel & Friends beer barrels for another nine months. On the other hand, we use barrels, that had been filled with Slyr's whiskys before, for the aging of our beers. TasteIntense peaty touch with aromas of marzipan, caramel, chocolate and a bit of walnut

ColorCopper red with a dense foam
IngredientsFichtel Mountain water, barley malt, hop, yeast

ABV9.7%
Original Gravity19.9° P
FermentationBottom-fermented
MaltsChoice selection of barley malts
YeastBottom-fermenting yeast
color:
Fruitiness:
BitterNess:
Malt:
ABV:
Strong Bockbier with hints of peaty whisky notes
Traditional Franconian Bockbier meets Bavarian whisky made at beautiful Lake Schlier. This strong beer has aged in whisky barrels of the Slyrs Distillery for eleven months.

Aficionados of peaty scotch will love our auburn colored specialty as distinct smoky notes come to the nose. But also the tongue is embraced by an earthy touch accompanied by marzipan, caramel, chocolate and walnut aromas.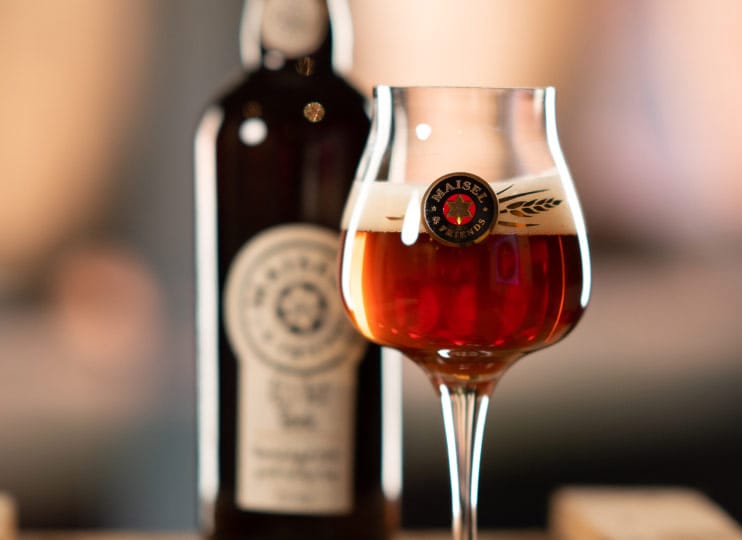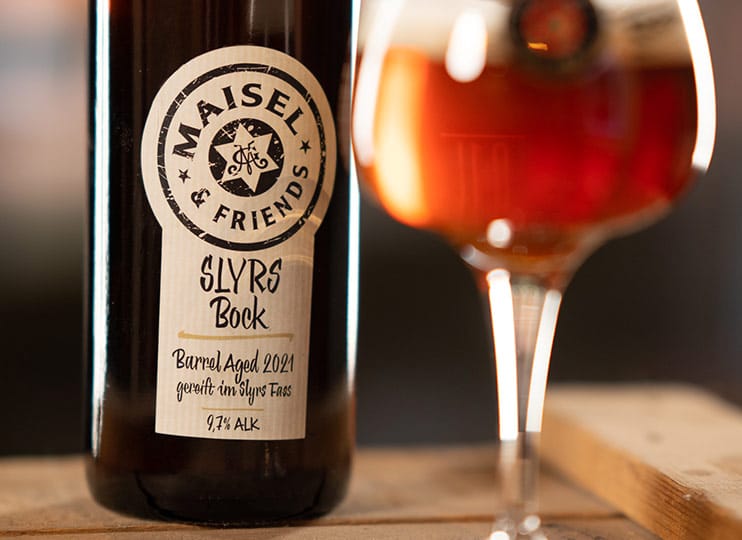 More Maisel & Friends Barrel Aged beers