Specialties from Schliersee and Bayreuth
Our friendship with the Slyrs Distillery at Lake Schliersee has already existed for many years and is characterized above all by our regular barrel exchange. It enables us to create fantastic whisky-beer specialties. For example, the Slyrs Single Malt Whisky Oktoberfest Edition was first aged for five years in the Slyrs warehouse, then for a further nine months in beer barrels from Maisel & Friends. And we do it similarly, maturing our beers in barrels that were previously filled with whisky from Schliersee. TasteDecent peaty touch and notes of orange, almond, caramel, vanilla and chocolate.

ColorAmber color with slight cloudiness and voluminous head
IngredientsFichtel Mountain water, barley malt, hops, yeast

ABV8.3% Vol.
Original gravity18,1° P
Fermentationsub-fermented
MaltsFinest selection of barley malts
Yeastsub-fermented yeast
Color:
Fruitiness:
Bitterness:
Malt:
ABV:
Strong Bock beer with hints of peaty whisky notes
Our traditional Bock beer was aged for over twelve months in whisky barrels from the Slyrs Distillery in Schliersee. With a peaty touch, the amber-colored specialty not only delights whisky lovers - and at the same time convinces with intense, malty notes and an aroma of chocolate, caramel, vanilla, almond and a little coconut. The flavor journey continues delightfully, bringing out notes of orange and tangerine and changing with each degree of temperature.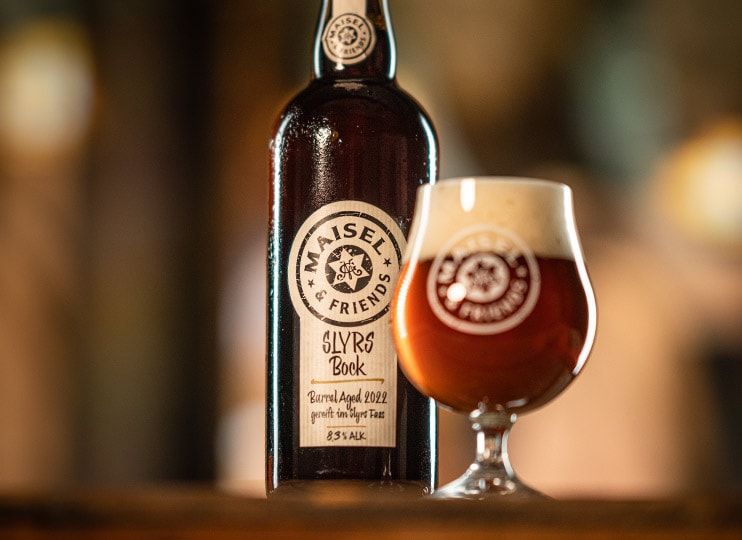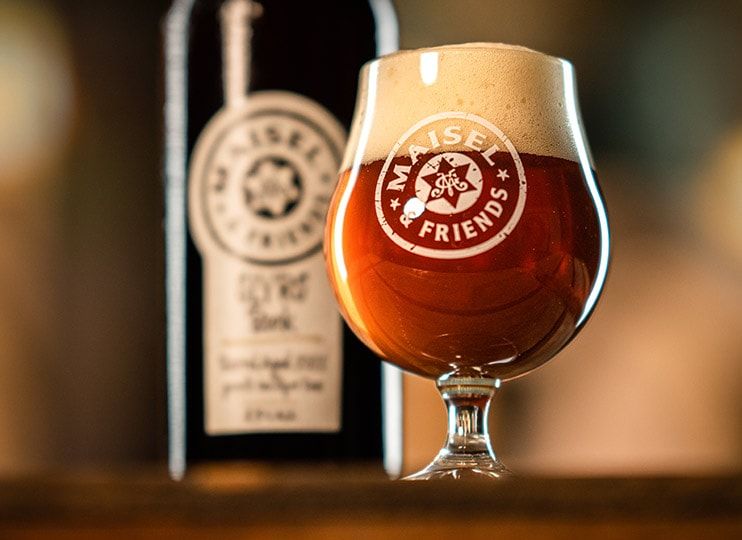 More Maisel & Friends Barrel Aged Beers