"BrewBQ" unites beer and barbeque
We of Maisel & Friends are well-known for our love of cooperating with like-minded friends and for launching new and yummy delicacies. As we think that beer and barbeque are made for each other, we decided to initiate a new beer series called "BrewBQ" in 2020. This means that we invite a well-known barbeque master every year to come to our brew house and to jointly create a beer that fits perfectly to grilled food. Serving temperaturePerfect at 6°– 8° C.

TasteAromas of cereals, honey, bread crust, orange, peach, citrus

Food pairingThe perfect accompaniment for grilled food! No matter if it's chicken, venison, seafood or grilled vegetables - this beer is always a good match. P.S. Also perfect for raising the glasses with friend!
IngredientsFichtel Mountain water, barley malt, hop, yeast

ABV5.0%
Original Gravity11.5° P
IBU16
FermentationBottom-fermented
HopsMandarina Bavaria, Ariana, Callista, Saphir
MaltsDark caramel malt, melanoidin malt, Pilsner malt
YeastBottom-fermenting lager yeast
color:
Fruitiness:
Bitterness:
Malt:
Abv:
Maisel & Friends Amber Lager
Our BrewBQ #3 is an amber colored, bottom-fermented Lager, slightly cloudy and topped with a creamy foam. On the nose it shows mild sweet notes of cereals, honey and bread crust. These are complemented by subtle, fruity notes reminiscent of peach and citrus.
The mouthfeel of our Amber Lager displays its savory character which we have developed together with Thorsten of BBQPit as our BBQ beer for this year. Our BrewBQ #3 is meant to be a beer that does not distract too much but instead serves as a marvelous and thirst-quenching companion at a BBQ. Its great drinkability is to excel especially when enjoying meat dishes. We have come up with an unobtrusive beer that can highlight BBQ flavors perfectly - without stealing the show!
The taste develops very subtle notes of cereals, honey and a bit of orange. Its bitterness has been sensitively integrated by Markus and Thomas, our brew masters, so that our Amber Lager will immediately make you long for the next sip.

Pure drinking delight made for BBQ and beer fans!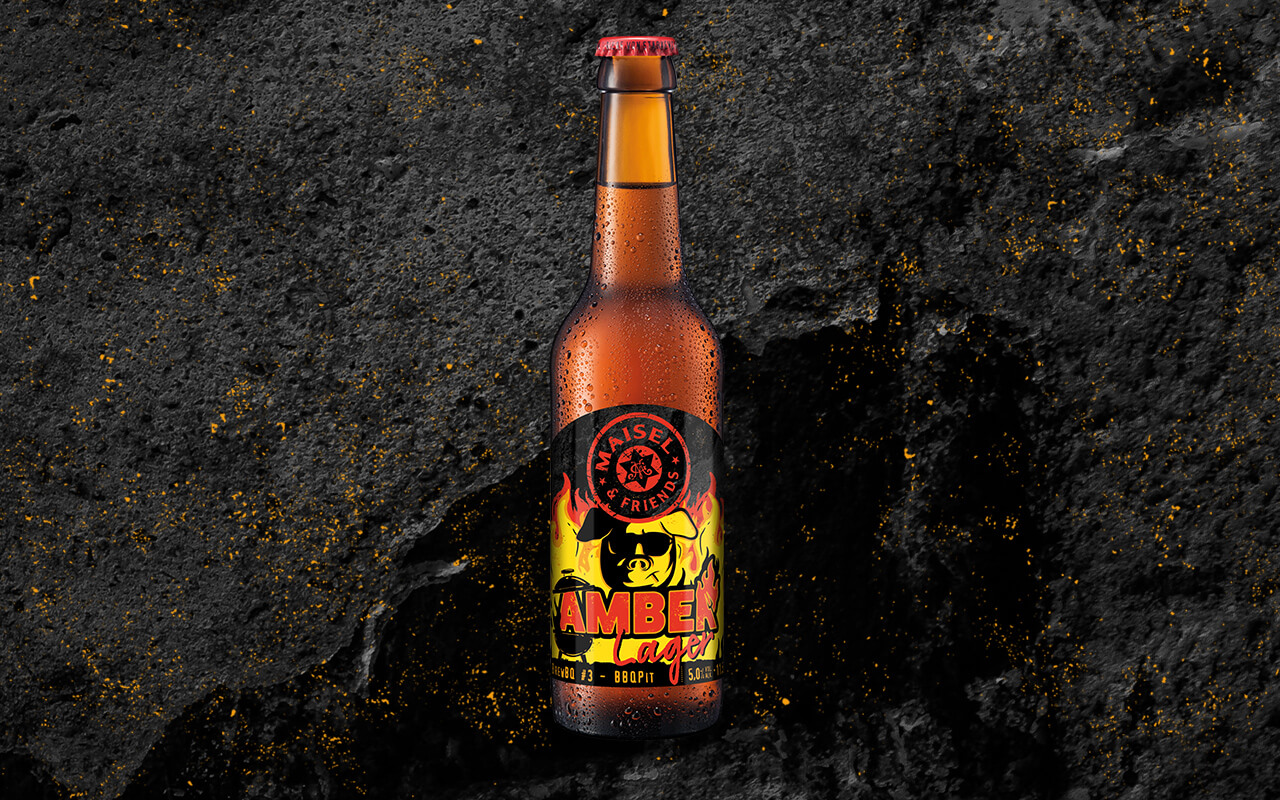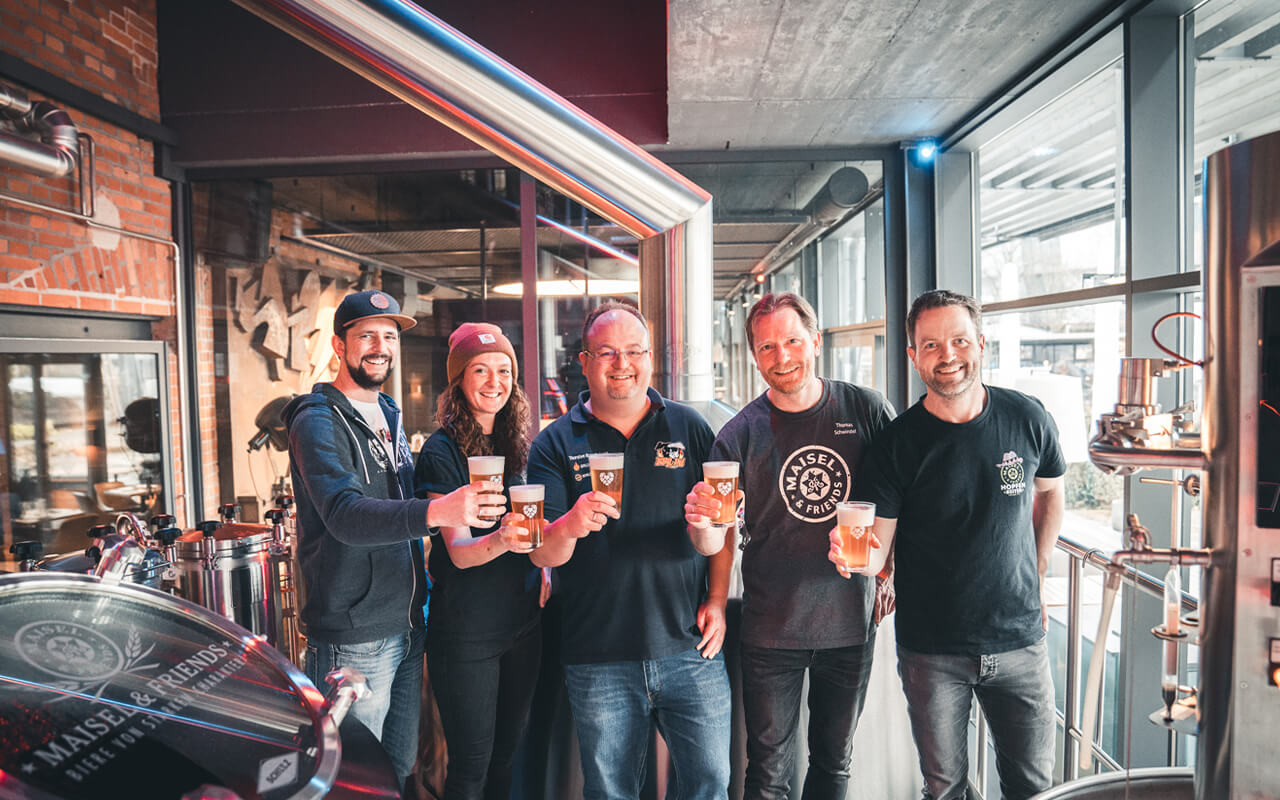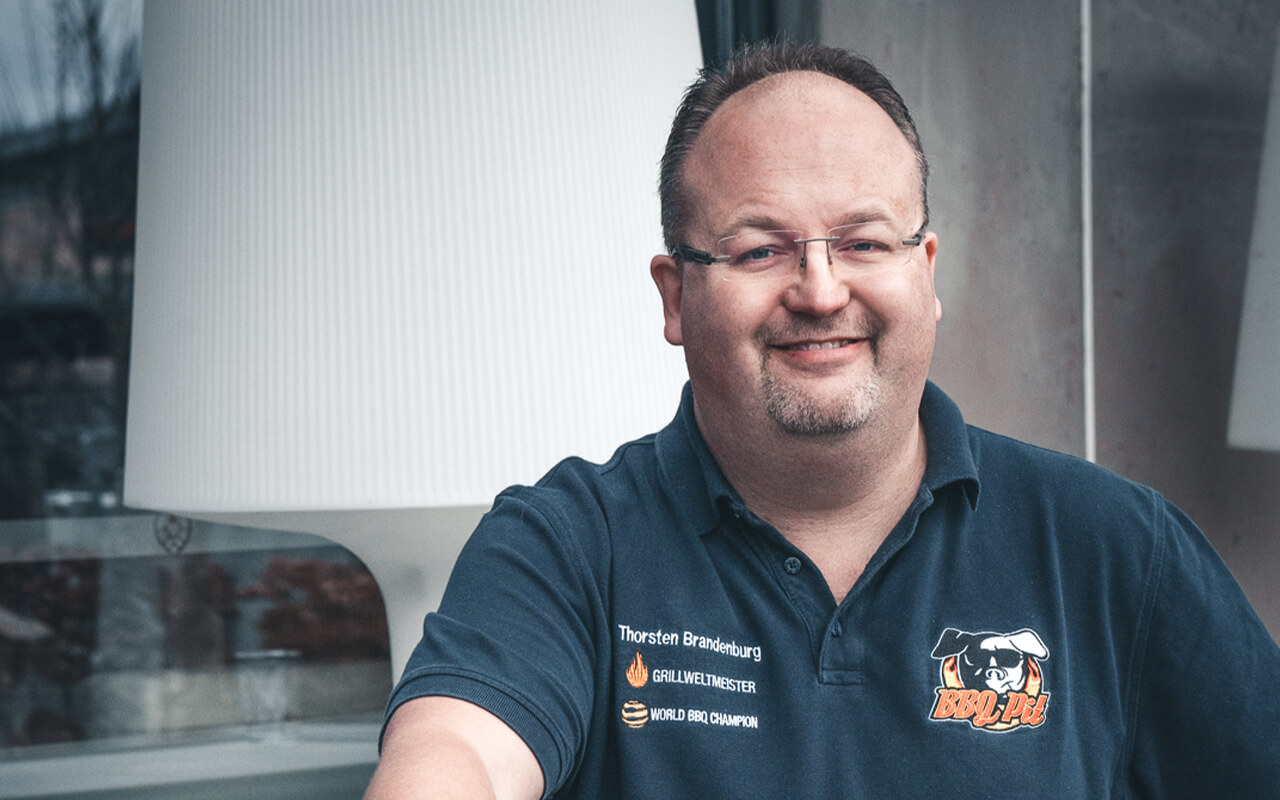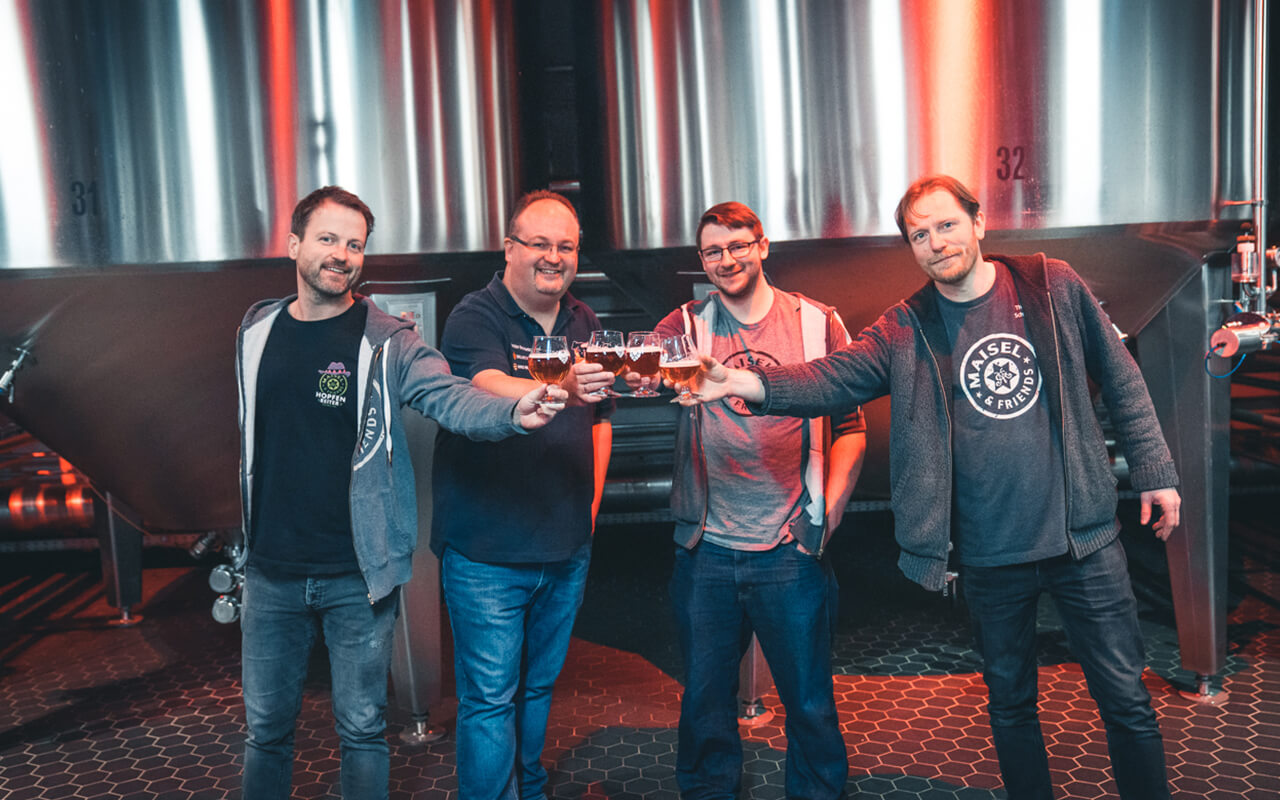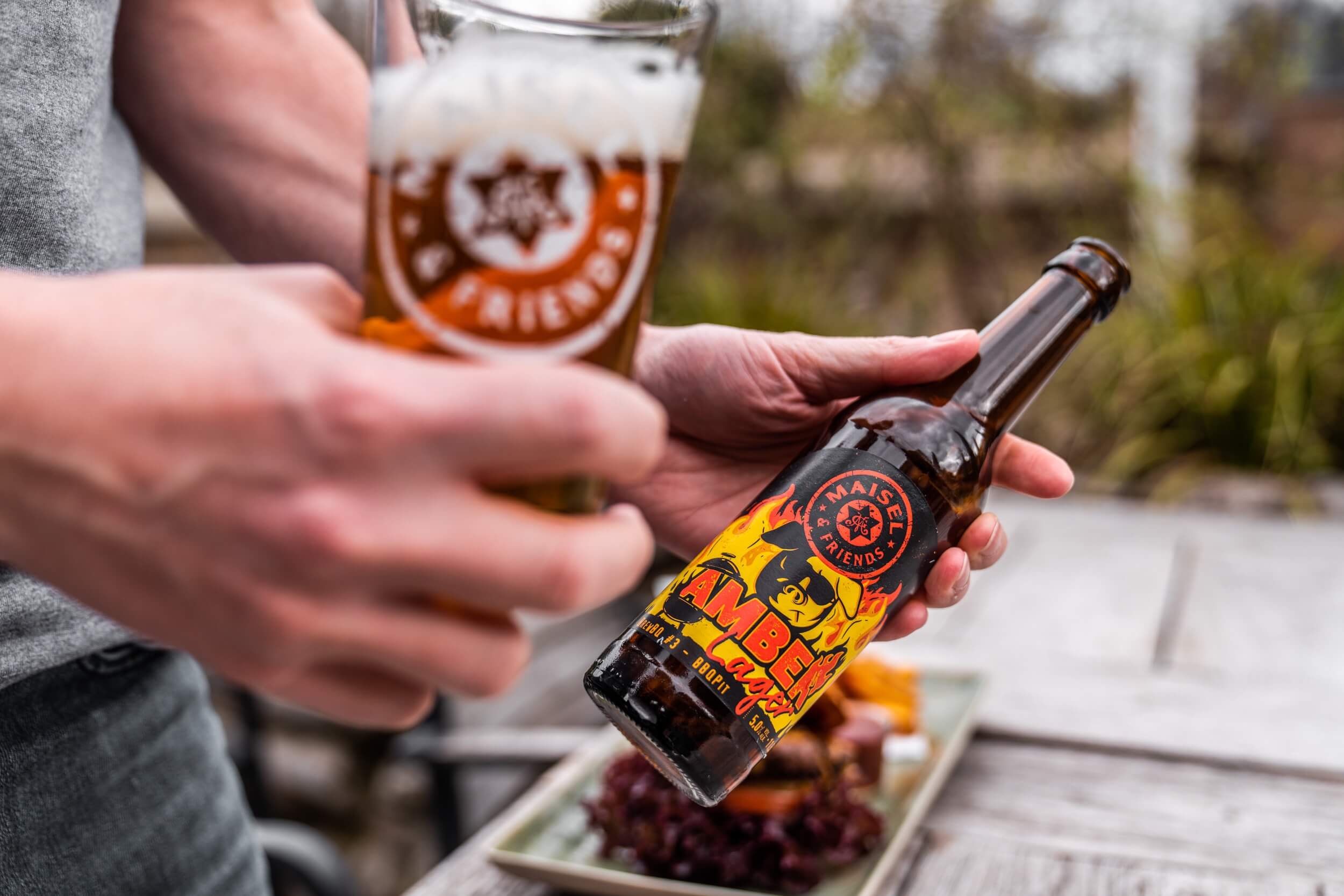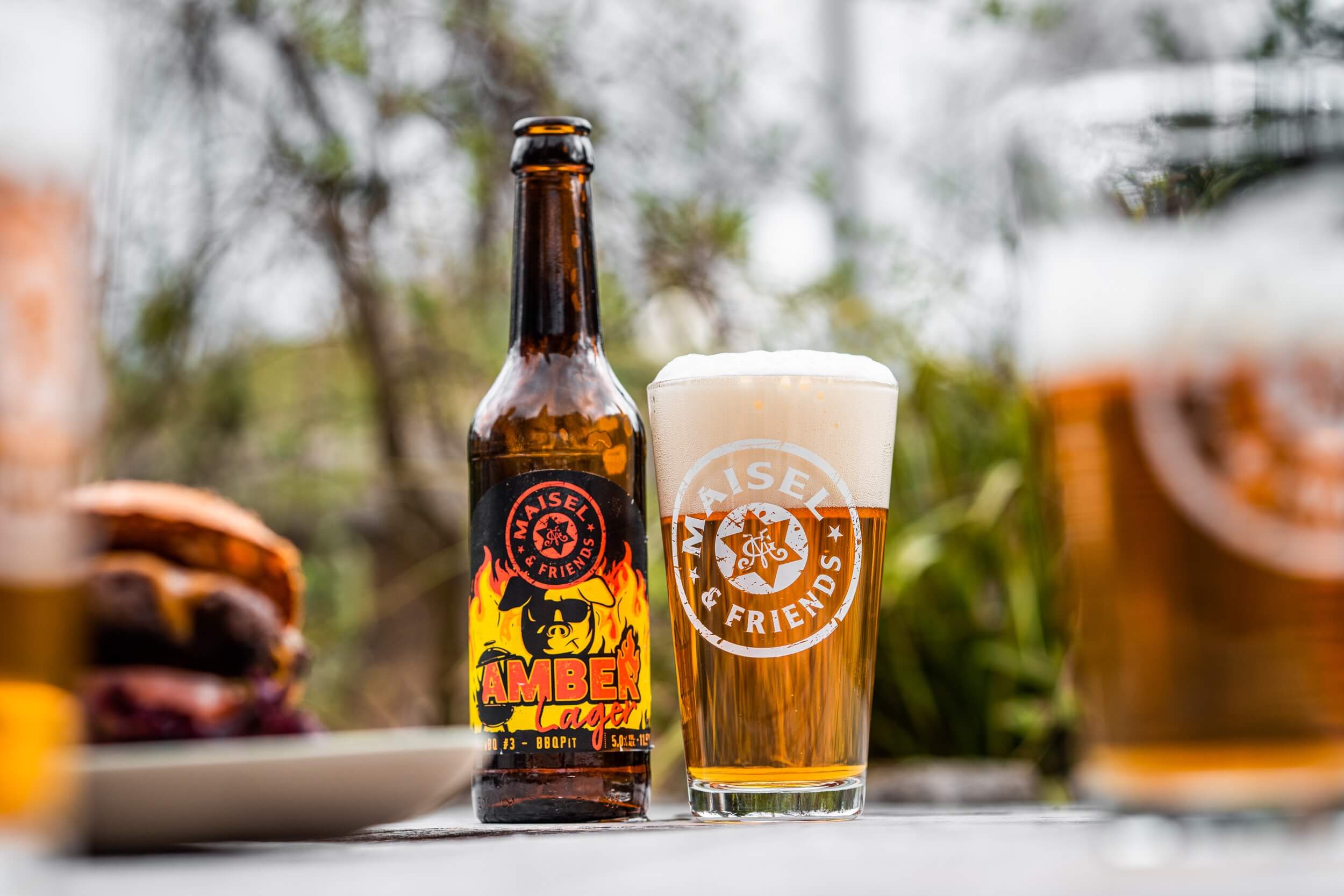 World BBQ Champion Thorsten of BBQPit
We are very happy having met Thorsten, a new friend, who shares our passion for enjoyment and handcrafted things. Thorsten started
his BBQ blog
as a hobby in 2013 already as he permanently keeps developing new BBQ ideas at his Weber Kettle Charcoal Grill. Thorsten has gained a lot of knowledge and is updating is BBQ equipment on a regular basis. Today, he grills in his impressive outdoor kitchen and keeps developing many great recipes and BBQ dishes which he shares with his followers. Thorsten has meanwhile raked in several awards and BBQ competitions. Among other prizes, he was also awarded World Champion at the 2017 World BBQ Championship in Limerick in 2017 together with his team
BBQ Wiesel
.
Amber Lager - the perfect BBQ beer
It was a wonderful summer night whenThorsten showed up at the Liebesbier for the first time and it soon became evident where our common beer journey was to go. The BBQ World Champion, a true "Kölsch" fan also for home-loving reasons, together with Eva, Michael and Jeff tried out several beer styles: Rauchbier (smoke beer), IPA and even Imperial Stout - everything was put to the test. Thorsten's favorite beer that night turned out to be our
Maisel & Friends Hoppy Hell
. Together, we decided to brew a beer that was to be super savory but not to hoppy. BrewBQ #3 had to fulfill several requirements: It had to be the perfect accompaniment while philosophizing at a BBQ session, quench the initial beer thirst and, finally, it had to pair with various grilled dishes in a pleasant way.
Thorsten returned to Bayreuth beginning of 2022 to put our plan into action. On our brewing day, Thorsten and our brew masters set their hands to brewing and went through all stepes of the brewing process. Together with Tatjana and Valentin, he designed the label which we then integrated into our BBQPit logo. We did, of course, also heat the grill on our brewing day and enjoyed Thorsten's incredibly juicy recipe which we just could not keep to ourselves. Our "Pale Ale Chicken Skewers" were not only created using our Pale Ale but are also the perfect accompaniment for it: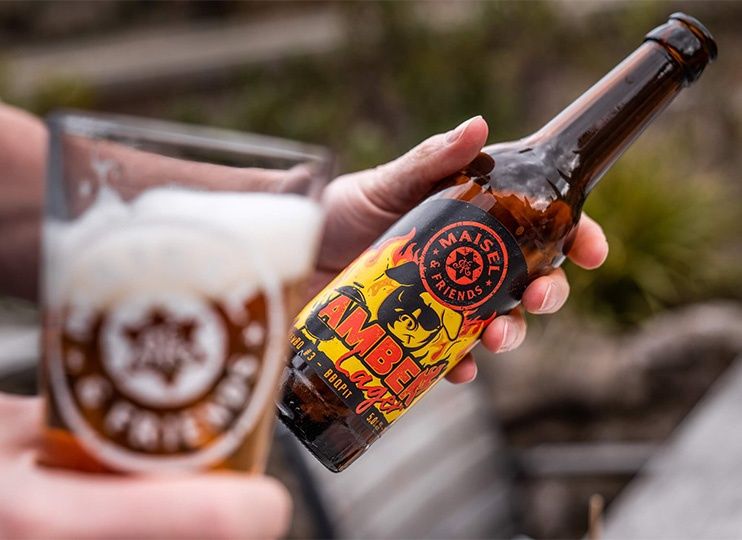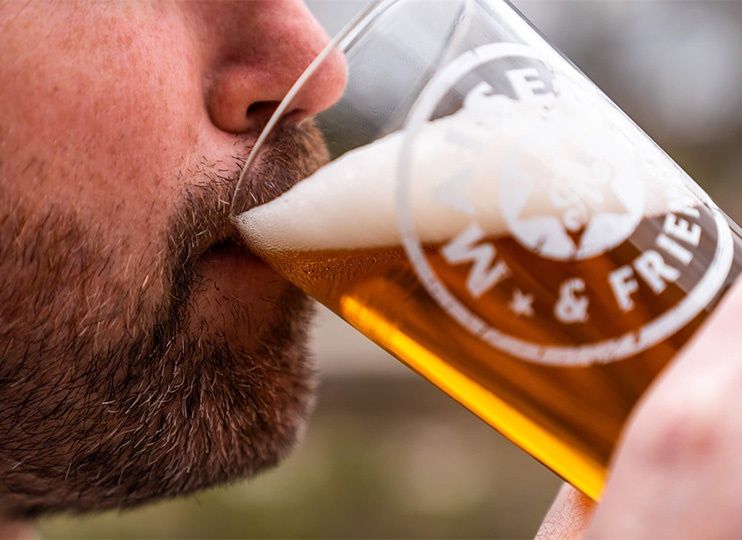 Recipe for Thorsten's Pale Ale Chicken Skewers
"When I was in Bayreuth, we did, of course, not only brew beer but also had a nice barbeque. On that occasion, the fantastic Pale Ale Chicken Skewers were created. They are so incredibly juicy and tasty that I just cannot withhold the recipe."


Ingredients
Ingredients for 25 Pale Ale Chicken Skewers:
1 kg chicken breast fillets
1 tsp sesame seeds
2 tsp chopped parsley
For the marinade:
300 ml Maisel & Friends Pale Ale
100 ml apple juice
100 g honey
1 tbsp mustard
4 tbsp soy sauce
2 tbsp olive oil
2 garlic cloves (finely chopped)
1/2 tsp salt
1/2 tsp pepper
Preparation of the marinade
Before you can prepare the Pale Ale Chicken Skewers the meat has to be marinated. For the marinade, mix the beer with the other ingredients and stir well. Cut the chicken breast fillets into cubes of 2 cms and place them in the marinade. The meat should rest in the marinade for 4 hours minimum in the fridge,but the result is even better when you let them marinade over night.
For this recipe, we have decided to use Maisel & Friends Pale Ale. It has these fruity citrus and passion fruit notes which pair perfectly with the chicken meat. And in addition to that, the fruity note is getting pushed by the apple juice in the marinade.
Preparation of the Pale Ale Chicken Skewers
After marinating for a minimum of 4 hours, thread the meat on wooden finger food skewers. We recommend placing the skewers before in water for one hour to let them soak up a bit of water, which prevents burning them too fast when they are on the grill. Once the meat is on the skewers they are prepared for the grill.
We grilled on the Big Green Egg Minimax. The grill is preheated to 180°C / 355°F (direct heat) and the skewers are positioned on the grate in a circle. With poultry meat it is important not to overdo the heating. When the grill gets too hot the meat will get dark before the core is fully cooked.
The skewers are then cooked for about 4 - 5 minutes on each side at moderate heat and closed lid. Turn the skewers once they have developed roast aromas on one side.
Once the skewers are slightly brown on both sides take them off the grate sprinkle with chopped parsley and sesame seeds and serve. Dips that go well with them are our chipotle sauce or our yogurt mint dip.
Our Pale Ale Chicken Skewers are really tasty and super juicy! The fruity Pale Ale flavors harmonize perfectly with the tender poultry meat. Try it out. We would love to get your feedback in the comments section. By the way, a Maisel & Friends Pale Ale is perfect with the dish!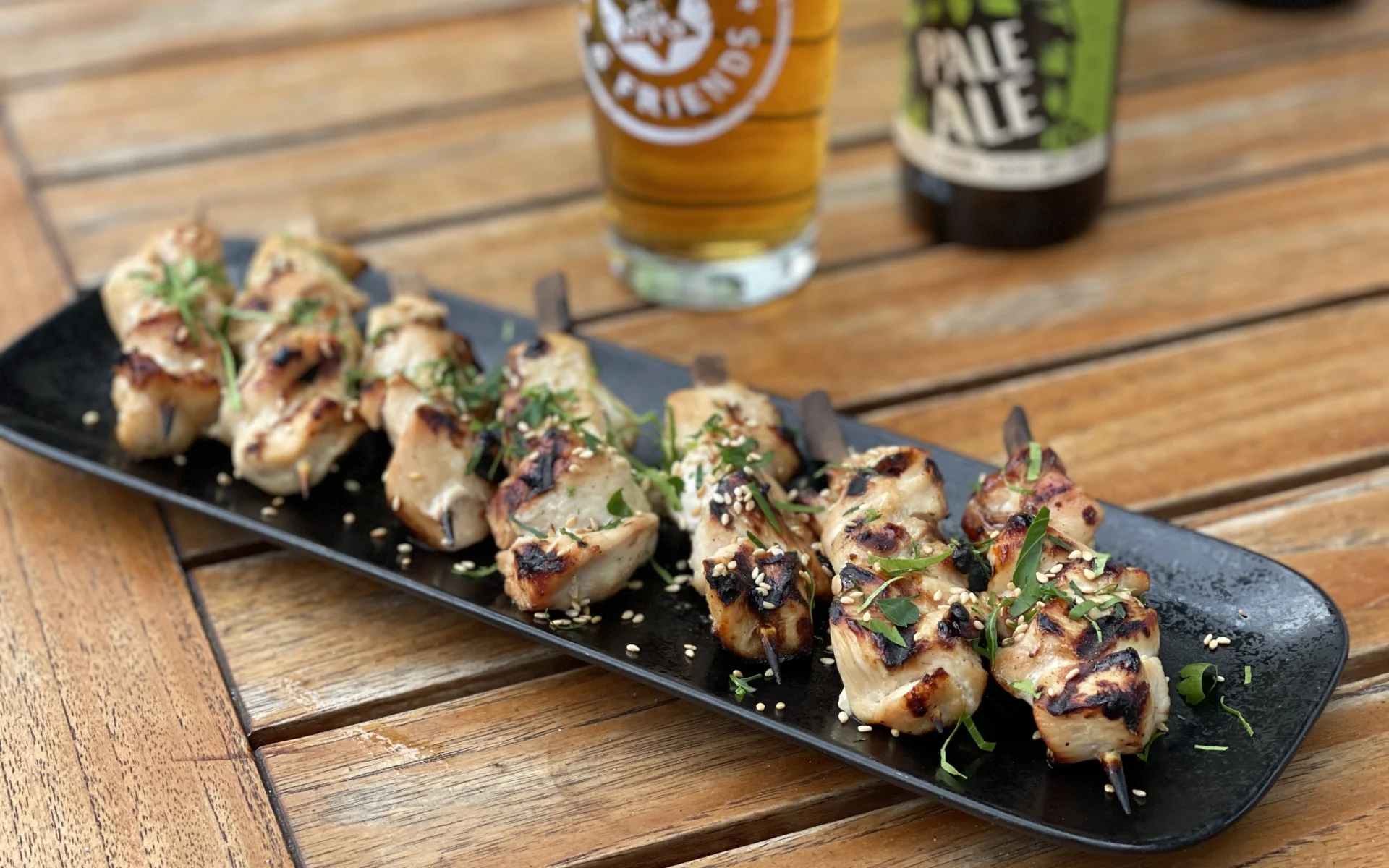 Previous editions of the BrewBQ series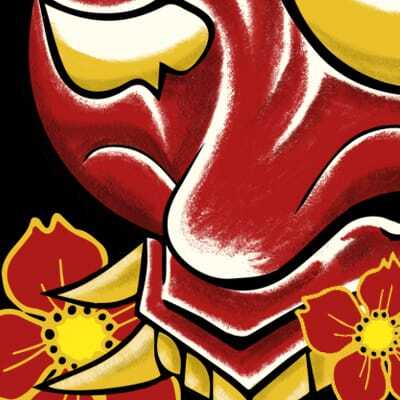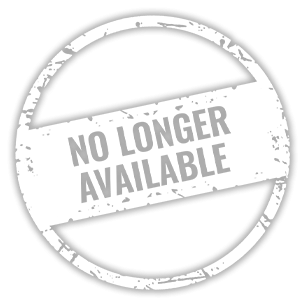 Maisel & Friends
Bocklicate
Maisel & Friends
Bocklicate
Our BrewBQ #2 doesn't come across as a bock beer at all, because it is light-heartedly light, pleasantly fruity, but still strong and crisp - a bit sneaky, in other words... In the glass, BOCKlicate is slightly opal, golden yellow with a wonderful head.