The own beer for the completion of vocational training
In 2020, our final-year apprentices were allowed to brew their own beer for the first time. Since then, a joint journeyman's piece has been created at the end of training under the title "Project Maisel". This year, the successful project has now entered its third round.

All the apprentices contribute their ideas to a beer entirely in line with their own ideas and drive the project forward independently: from finding a name to developing the recipe and ordering raw materials to designing the label.

With the support of experienced colleagues, the apprentices can thus accompany the development of a completely new beer at first hand and at the end say with pride: "This is our beer." TasteBanana, tropical fruits, Pineapple, Citrus, apricot, coconut, orange, peach

ColorBright golden yellow color
IngredientsFichtel Mountain water, wheat malt, barley malt, hops, yeast

ABV4.9%
Original Gravity11.5° P
FermentationTop-fermented
HopsCallista Sabro, Bru1
MaltsWheat malt, Pilsner malt, Spitz malt, light caramel malt, dark caramel malt
YeastOur own Weizen yeast
COLOR:
FruITINESS:
BitterNESS:
MalT:
ABV:
Fruity Tornado
Fruity Tornado proves how fresh, fruity and cheeky wheat beer can be! The limited special brew shows itself in a bright golden yellow color in the glass and is topped by a fine-pored foam crown. Even from a distance, the connoisseur can smell the fresh and wheat beer-typical yeast notes of sweet banana. This is joined by an unusually fruity, hoppy touch, created by the brewing technique of hopping with flavor hops. Tropical nuances of pineapple, apricot, peach, orange, coconut and a hint of citrus flow come to the nose along with the banana. At the first sip, a creamy soft mouthfeel spreads, which together with a fine perlage leads to a quaffable drinking pleasure. The tropical fruit notes also come to the fore on the palate. Banana, peach, pineapple and apricot are joined by a hint of coconut. In the finish, the citrus aroma comes more to the fore and, with a subtle and harmonious bitterness, the fruity-fresh hop storm lifts the beer lover straight to beer heaven.
Fresh, fruity and cheeky!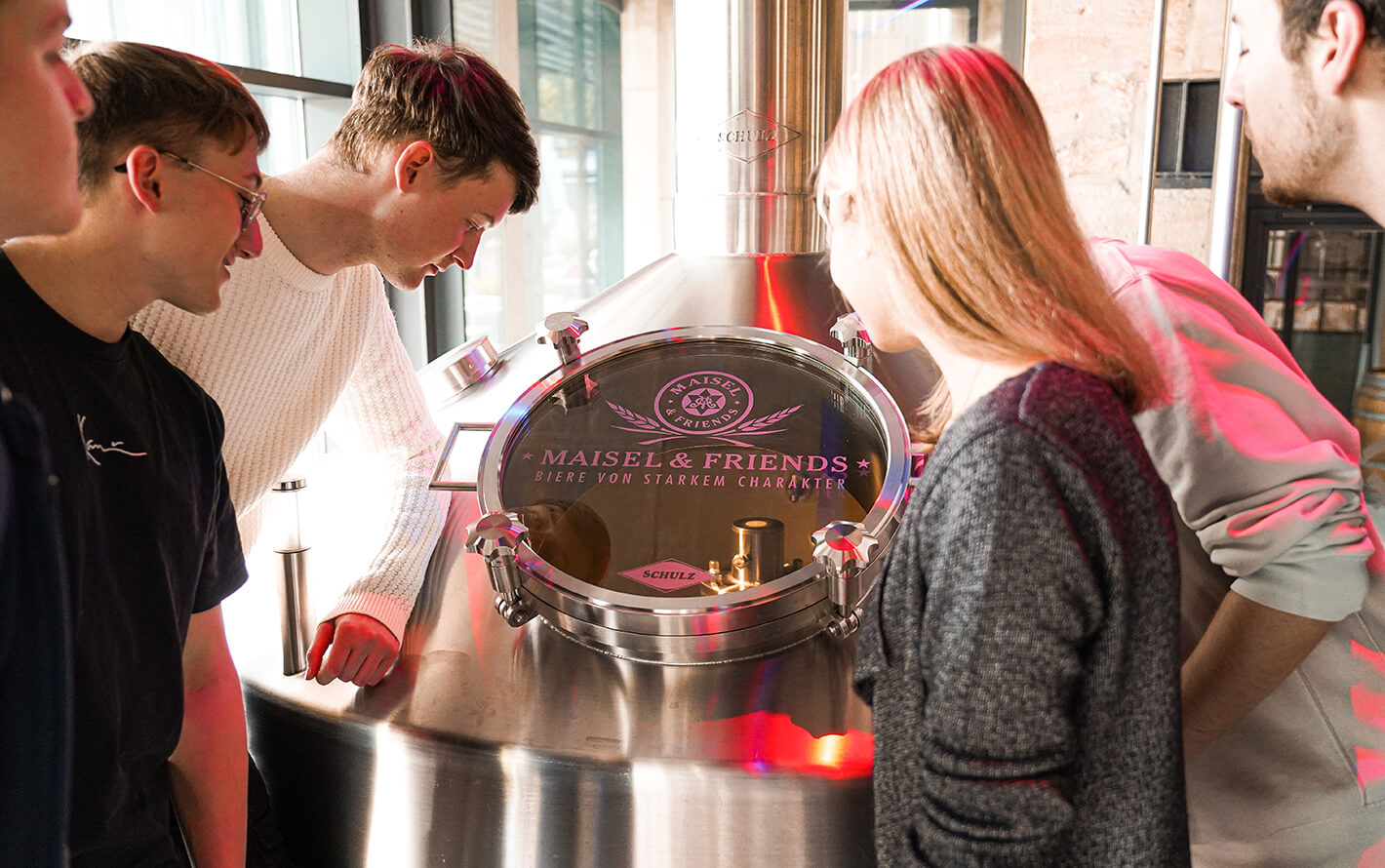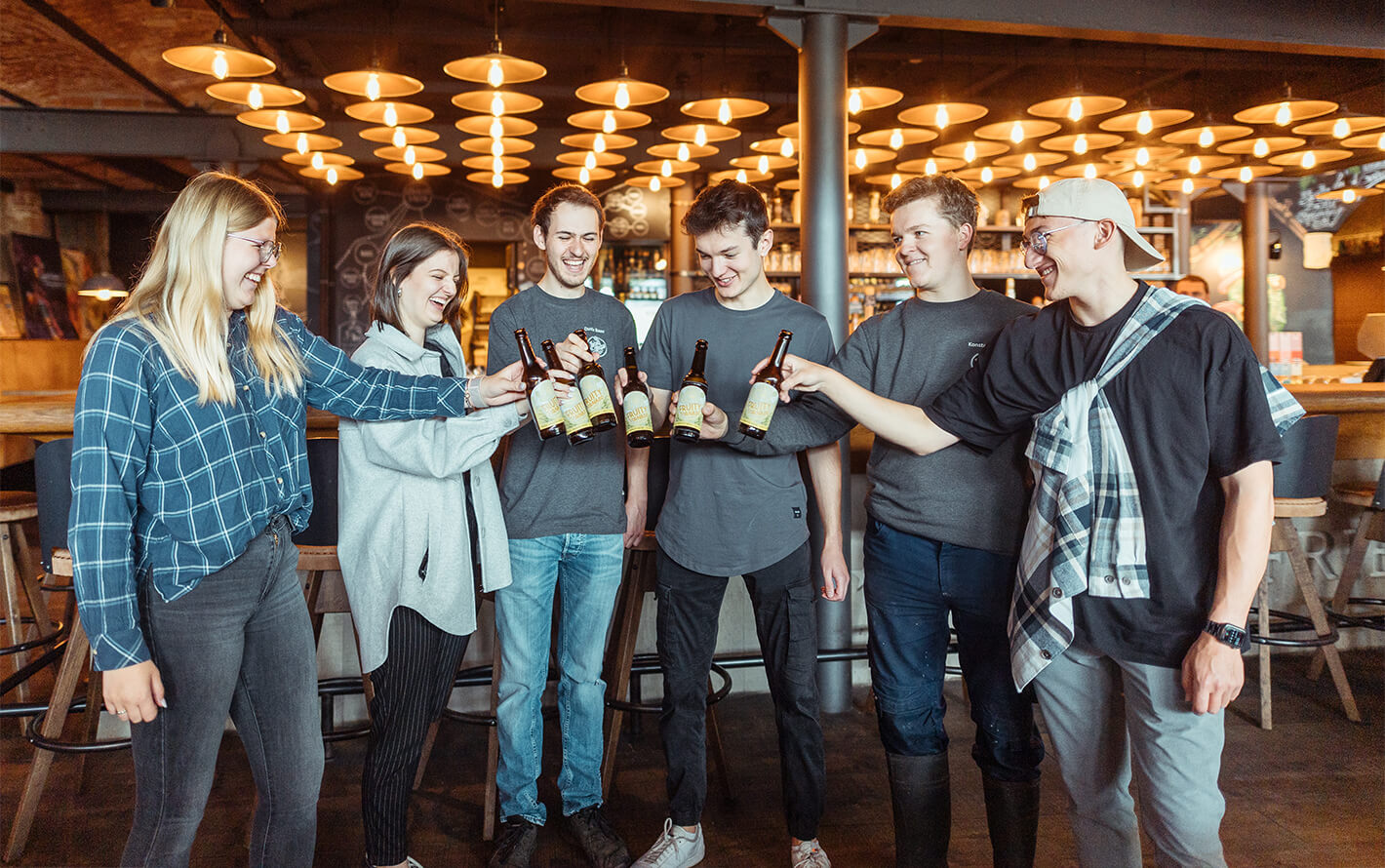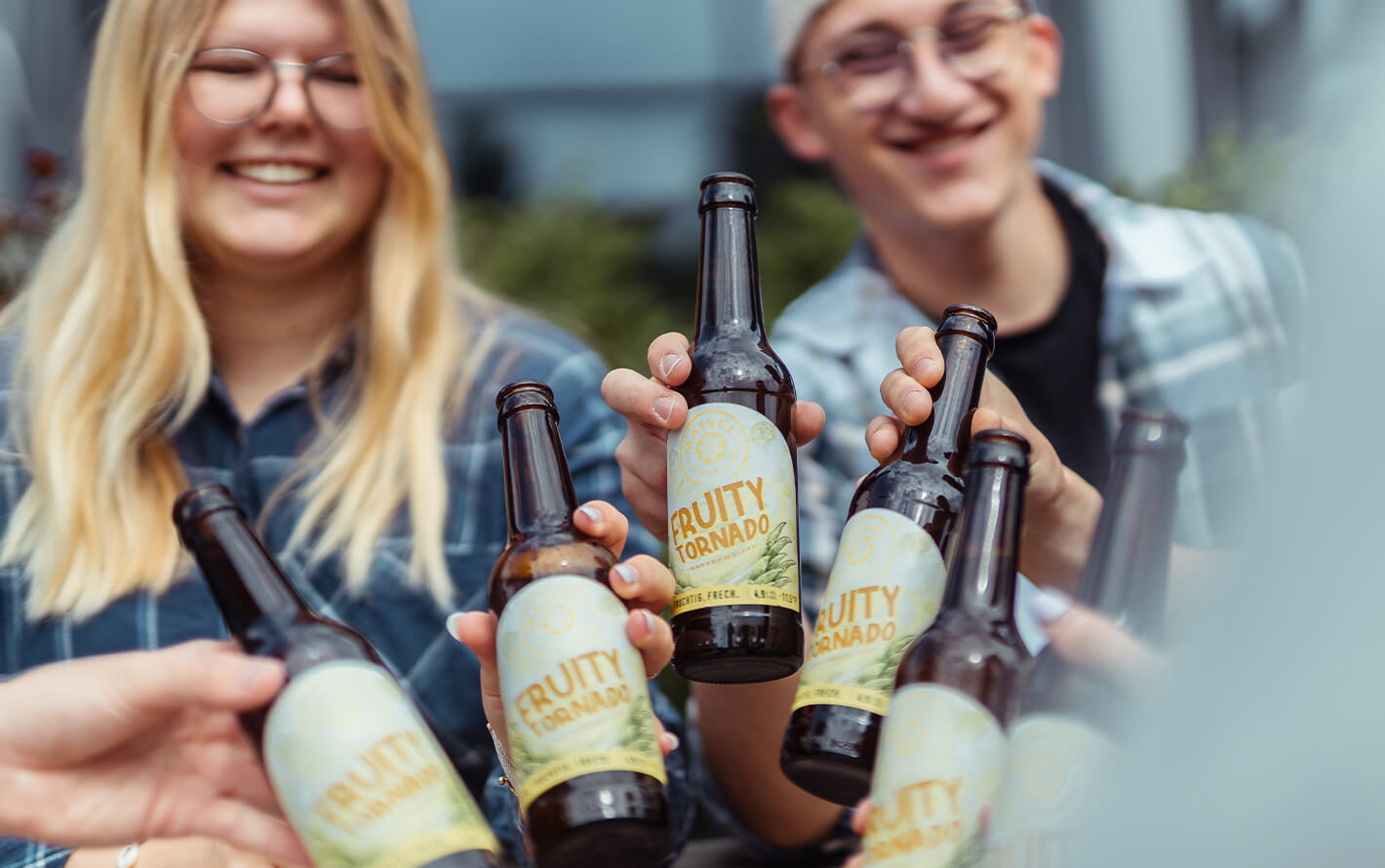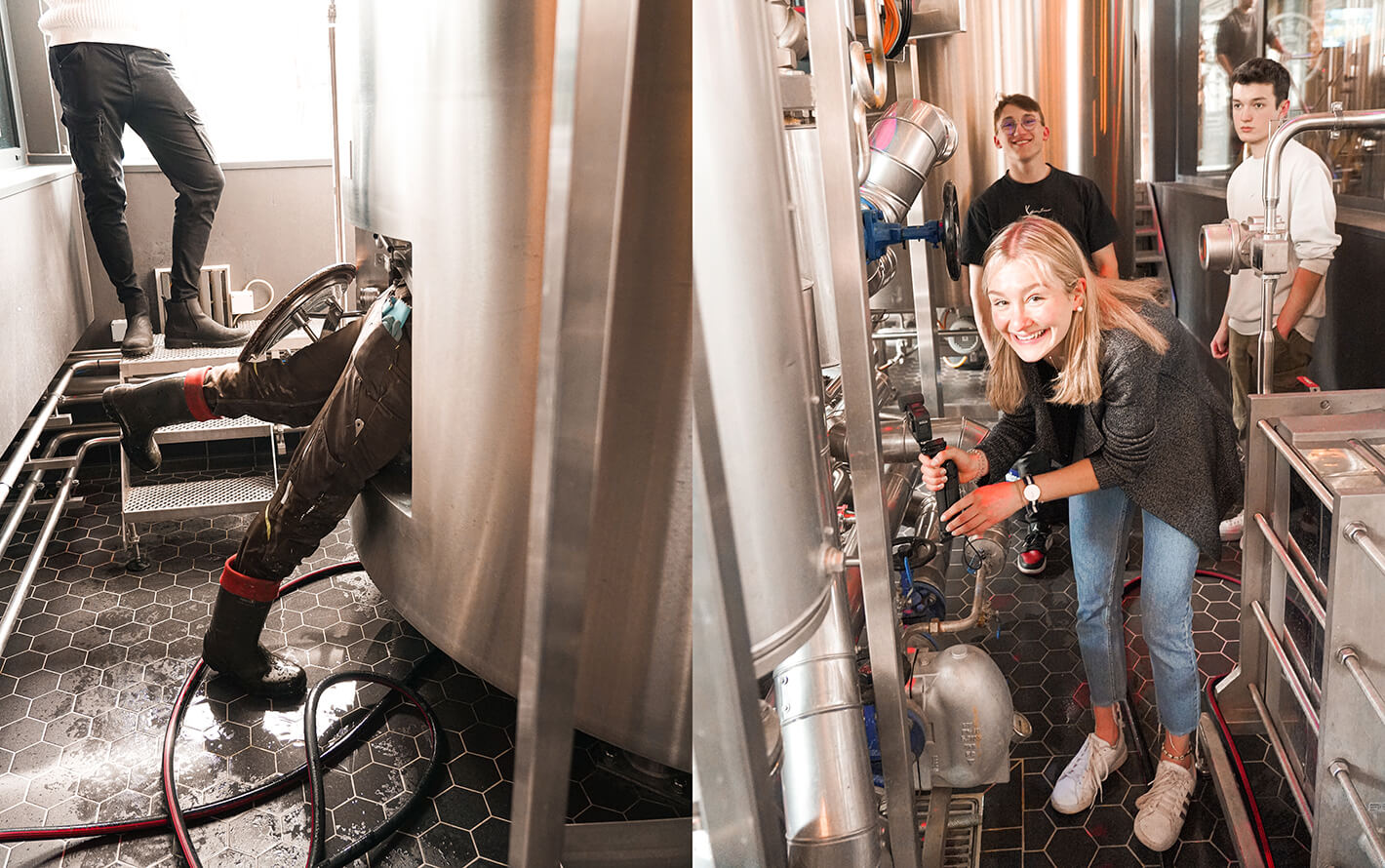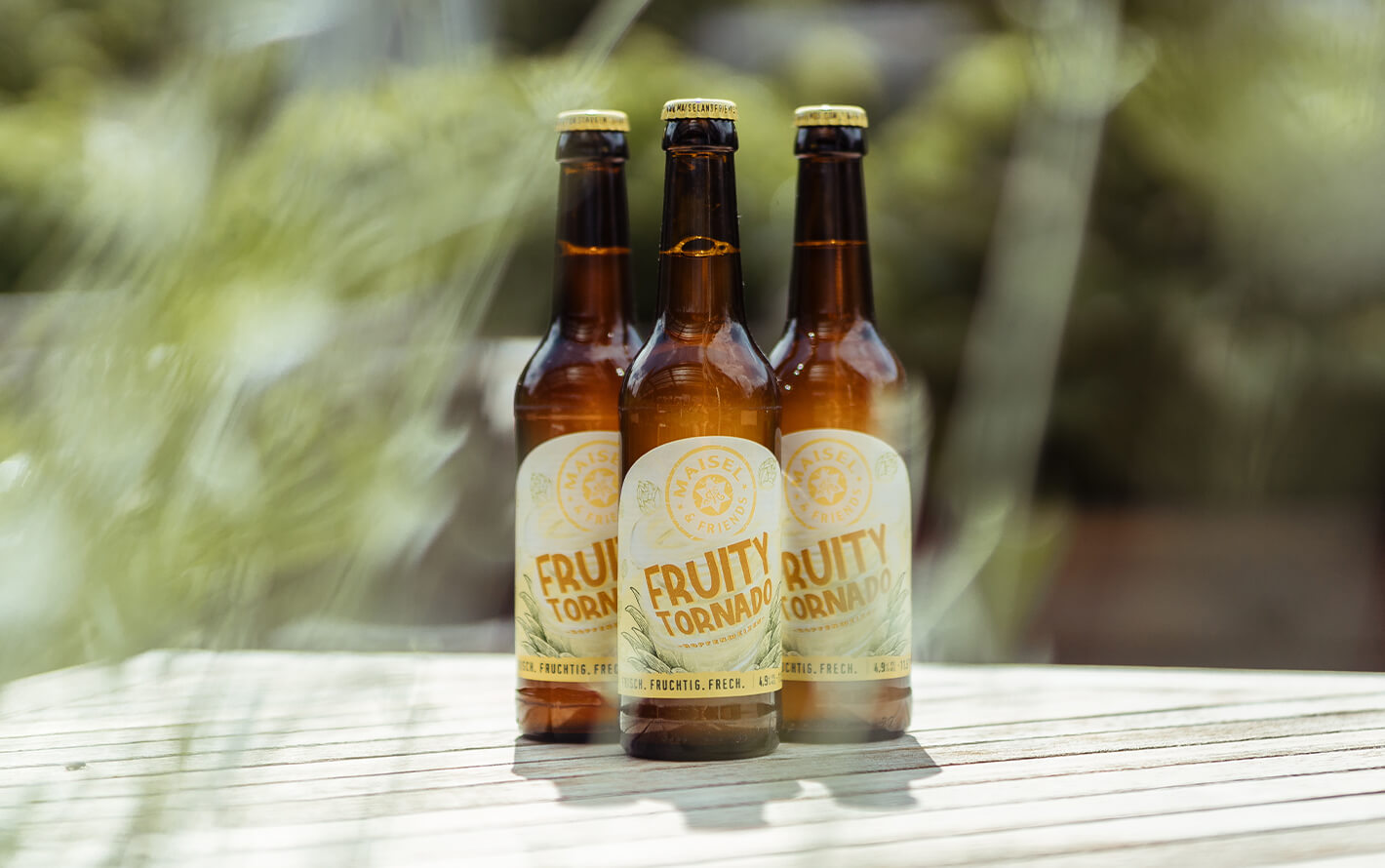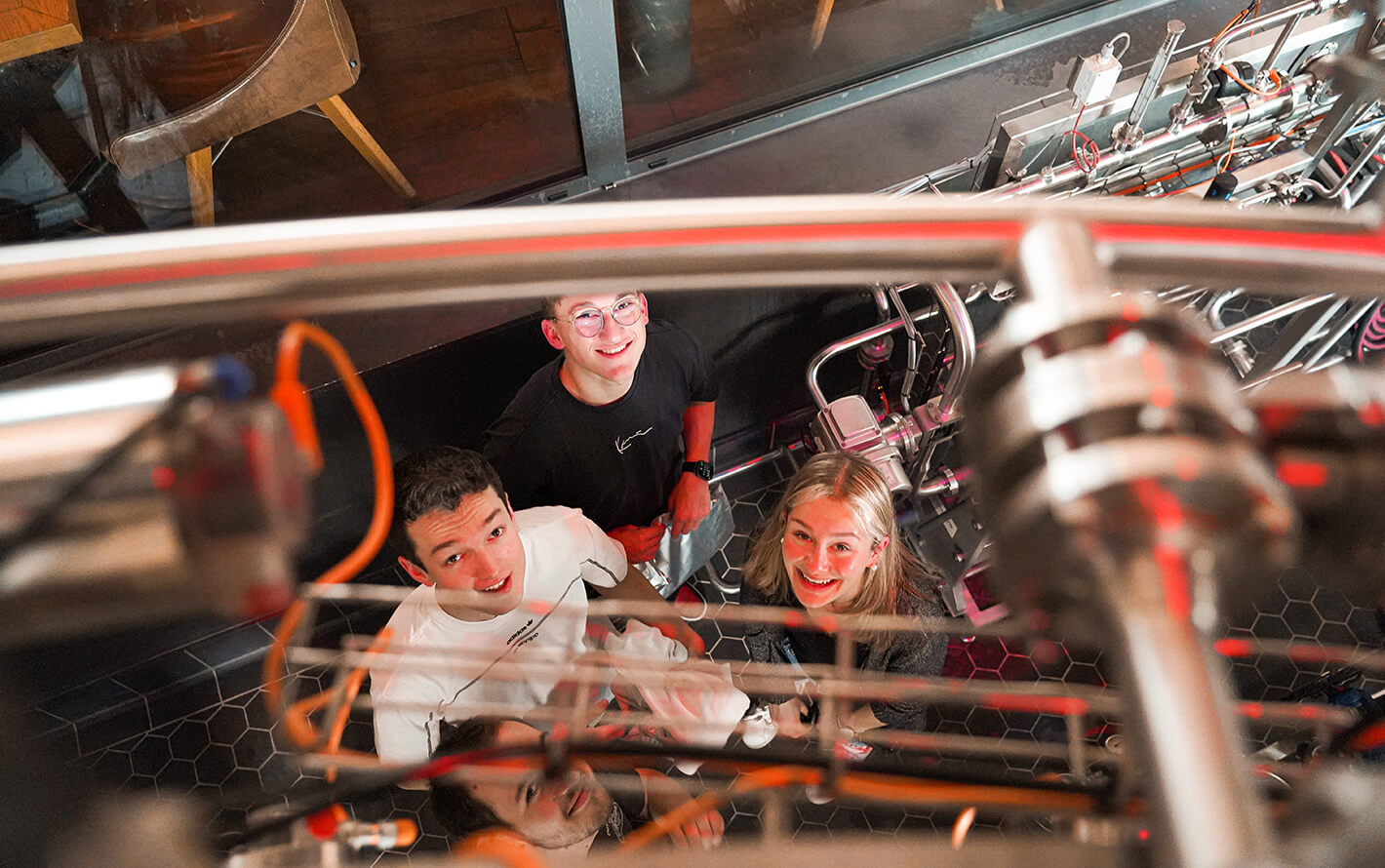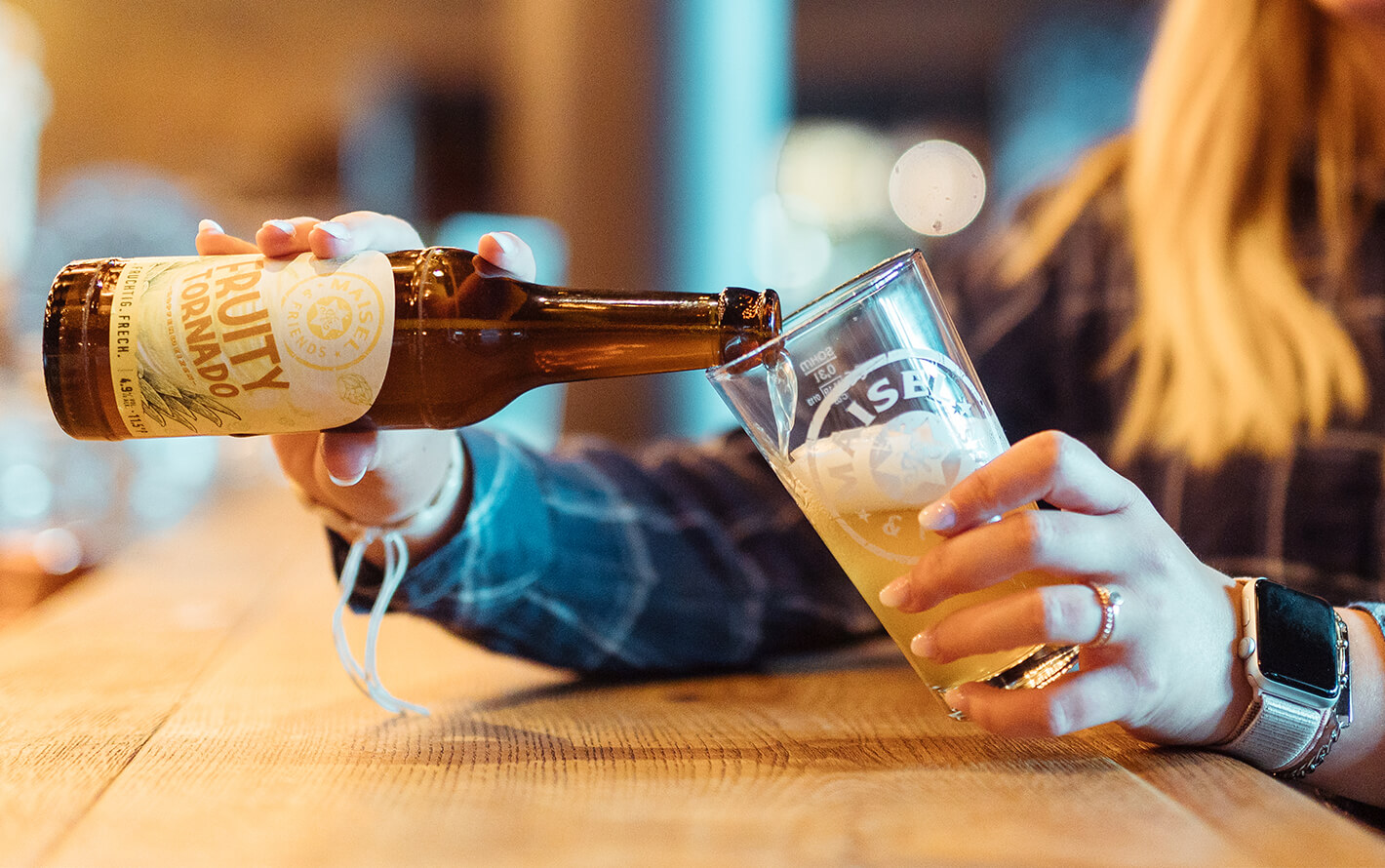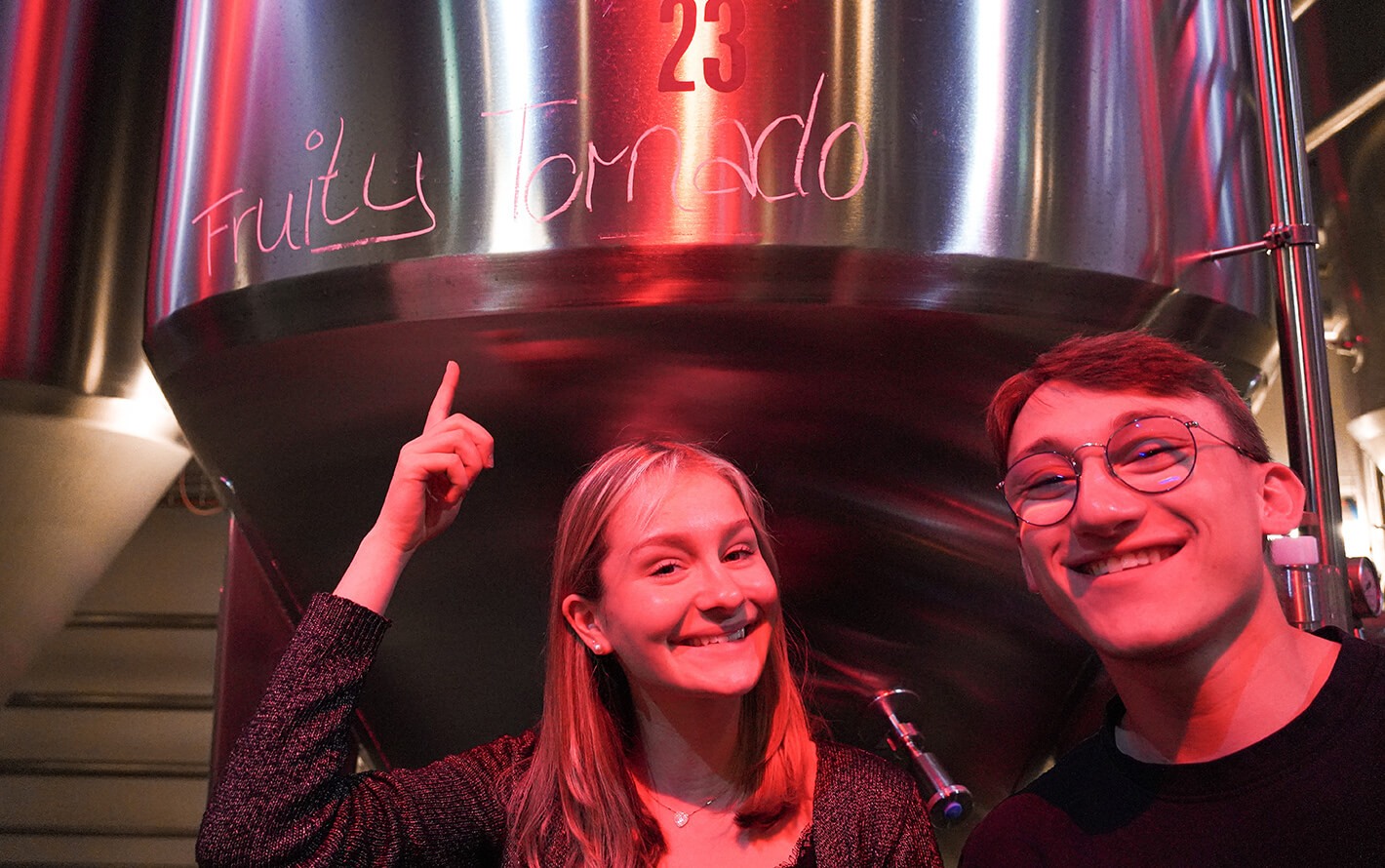 See our apprentices in action at the brewing day of their own beer
More from Project Maisel: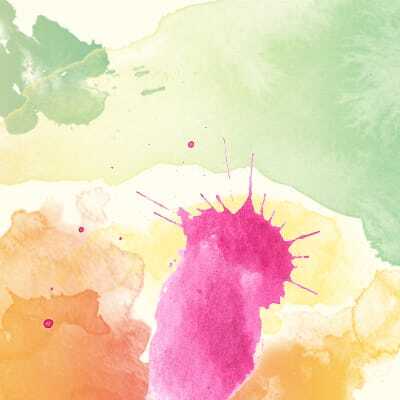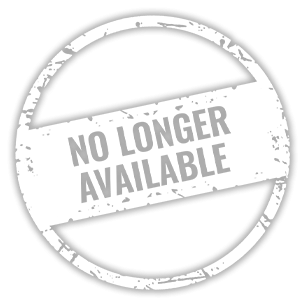 Maisel & Friends
Summercrew Session IPA
Maisel & Friends
Summercrew Session IPA
Brewed by our apprentices as a journeyman's piece, SummerCrew Session IPA appears golden yellow in color with a slightly opalescent haze. You smell fruity notes reminiscent of ripe berries, lemons and grapefruit and a slight hint of fresh mint.