Weizen IPA
Tropical. Fruity. Creamy.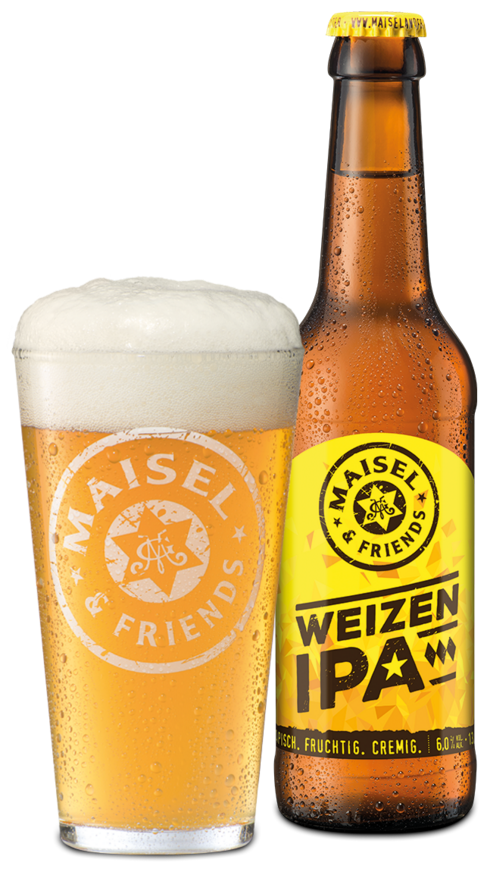 Serving temperatureOur Weizen-IPA is best served well-chilled at a temperature of 6°- 8°.

TasteA fruity bouquet of pineapple, lime, citrus, mango and ripe banana

Food pairingLemon sorbet, goat cheese, steak tartare and mild cheese specialties
IngredientsFichtel Mountain water, wheat and barley malt, hop, yeast

ABV6.0 %
Original Gravity13.8°P
IBU30
FermentationTop-fermented
HopsCitra, Amarillo, Herkules
MaltsChoice selection of wheat, barley and special malts
YeastUnique, top-fermenting Maisel's Weisse yeast from own pure yeast strain
COLOR:
FRUITINESS:
BitterNESS:
MalT:
ABV:
Crossover of American IPA and Bavarian Wheat Beer
California's sun meets Bavarian joy of living – the crossover of American India Pale Ale and Bavarian Wheat Beer combines the great features of both beer types to create a tropical fruity flavor bomb with a fantastic creamy texture.

Come join the sunny side of life!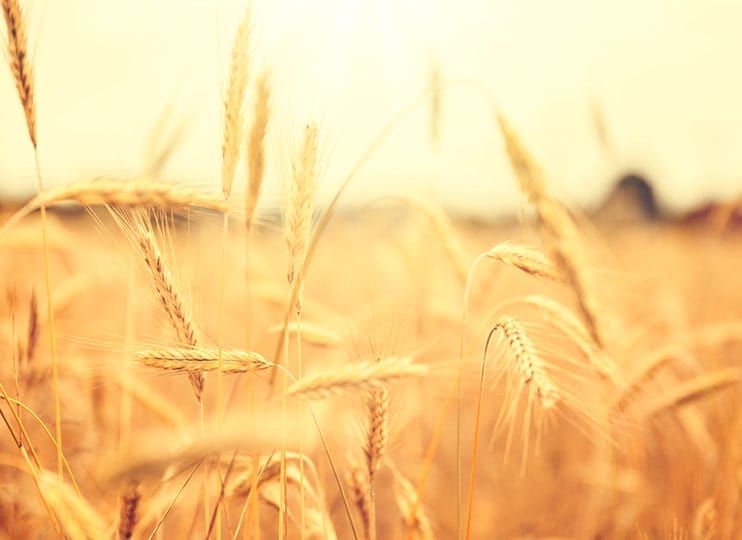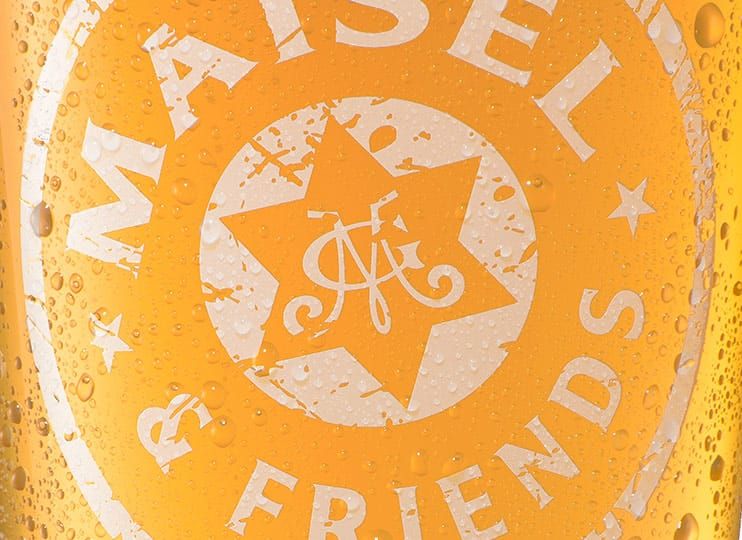 Fruity flavor bomb for sun worshipers
Our Weizen IPA radiates a cloudy and sunny yellow shine and is crowned with a crest of smooth foam. A fruity bouquet rises to the nose and intensifies the anticipation of the first sip. Our Weizen IPA's mouthfeel turns into a veritable beer adventure and a veritable flavor bomb when a basket full of fruit starts spreading in the mouth.

Fruity hop and yeast notes blend perfectly and are topped off with a creamy mouthfeel.
Tropical.
Fruity.
Creamy.



"5/5 points! The challenge of combining beer styles has been wonderfully realised by Maisel & Friends. As IPA fans and passionate wheat beer drinkers, this hybrid makes us particularly happy and hungry for more!"
"It's absolutely fantastic! Maisel & Friends created a very fine balance between wonderful wheat taste as a mouthfeel combined with interesting fruity elements. For me it is 10/10!"
"Full-bodied & tangy like a wheat beer, fruity and bitter like an IPA. Bavarian joie de vivre meets the sun of California. A real Sunday beer!"
More Maisel & Friends Session beers