The "laboratory" used to be the location where the Maisel Brewery's quality management was located. Here, all basic ingredients were checked for their quality and several steps of the brewing processes were supervised. Apart from serving as workplace for the QA staff, this was also the brewery's home of the brew masters.

Today, the former "Lab" serves as an exclusive event location featuring cutting-edge conference facilities. The big conference area "Galaxy" with its open fireplace is complemented by two breakout rooms, called "Ariana" and "Amarillo". All three rooms are connected by sliding doors and can either be used as one shared space or, alternatively, as separate event venues. The rooms are named after well-known and exciting hop varieties, which are also flavoring ingredients of our beers. The complete area is air-conditioned, can be lit by daylight and is, of course, Wi-Fi enabled. The venue is equipped with high speed internet access including LAN connections and can host online or hybrid meetings as well.

The big open show kitchen – a further highlight – is connected to a reception area which is the perfect spot for coffee breaks, for serving finger food or lunch buffets. Catering is offered by Liebesbier Restaurant.

Exclusive meetings, conferences or unique evenings and cooking events – this is just the right place for your ideas.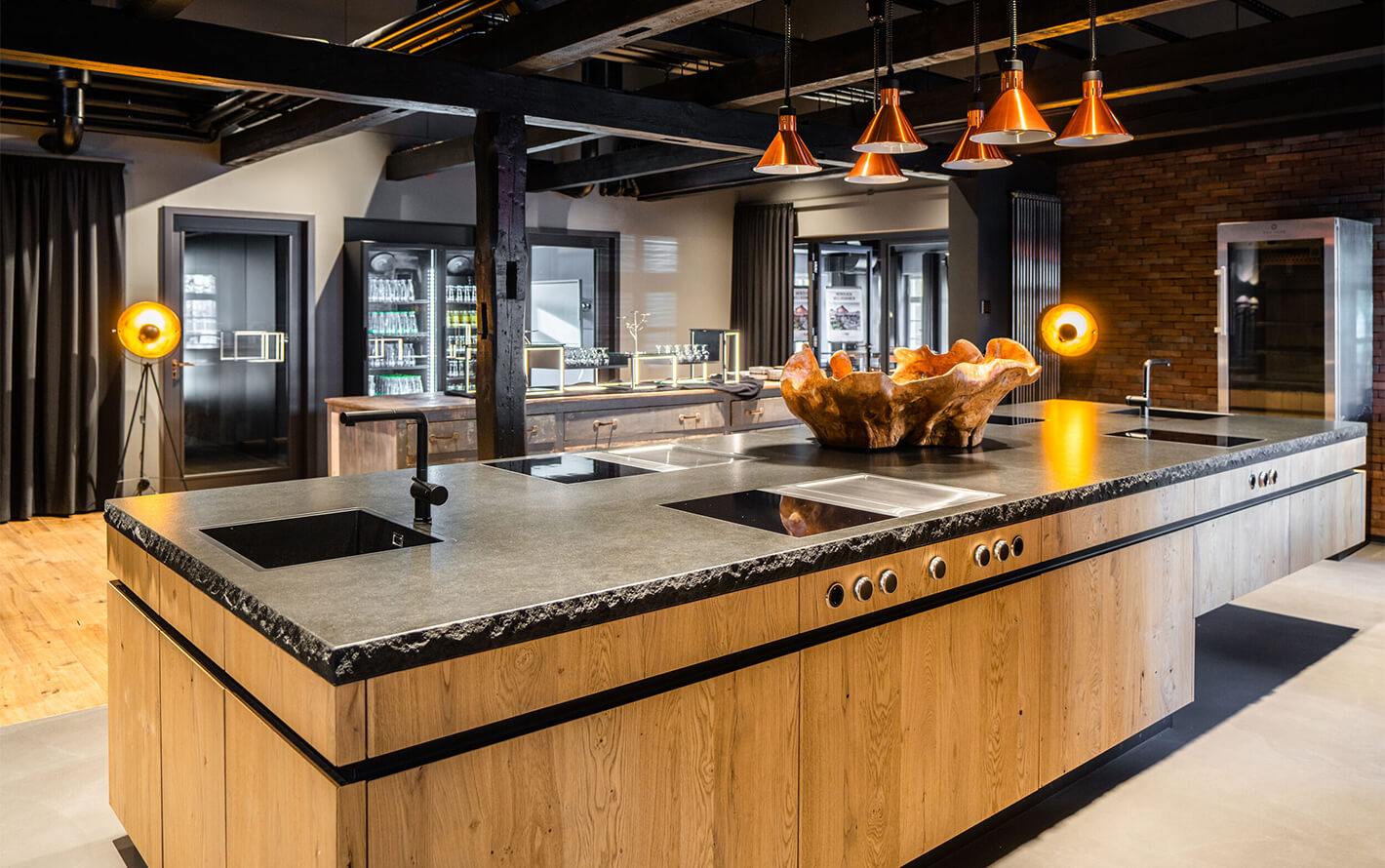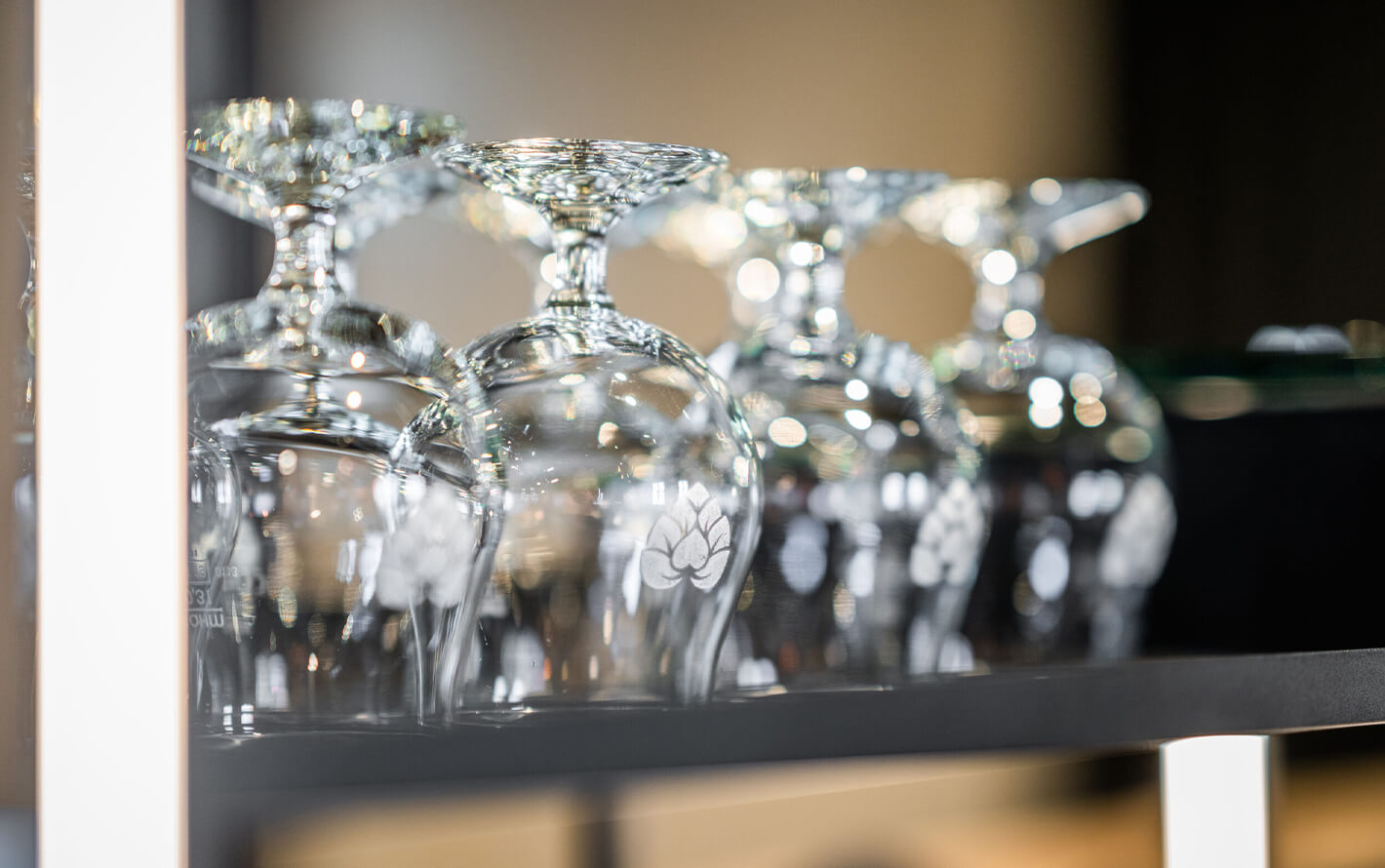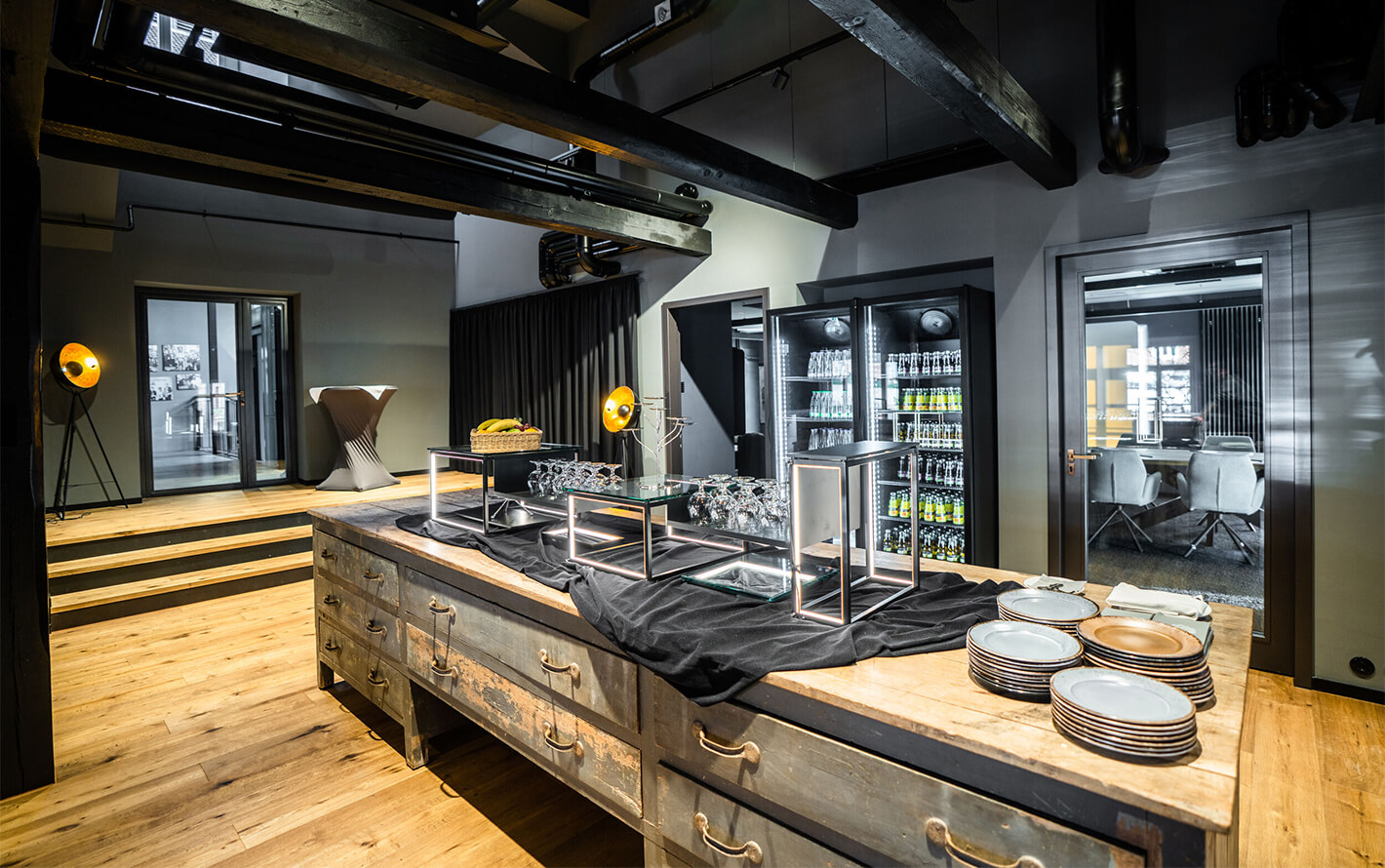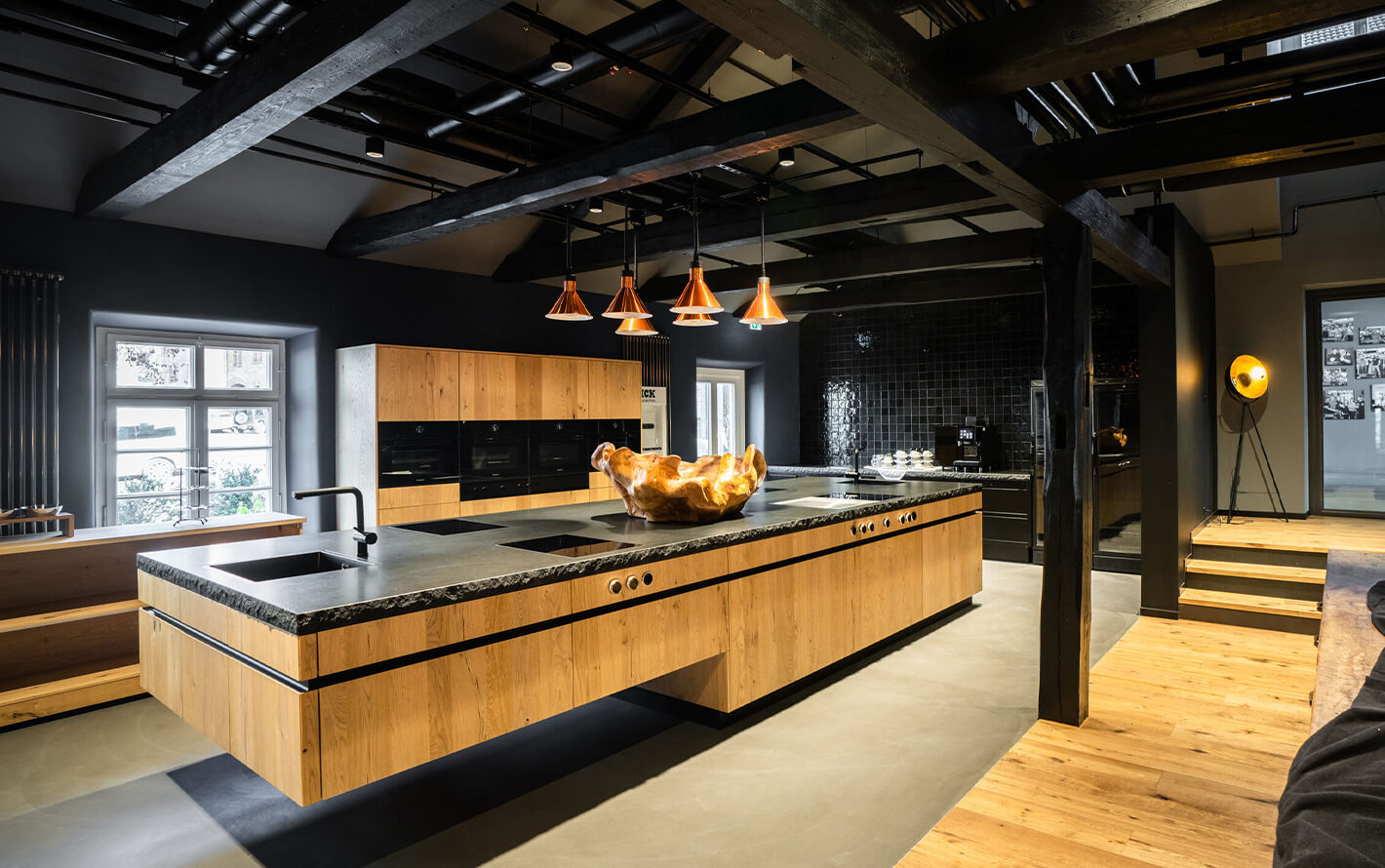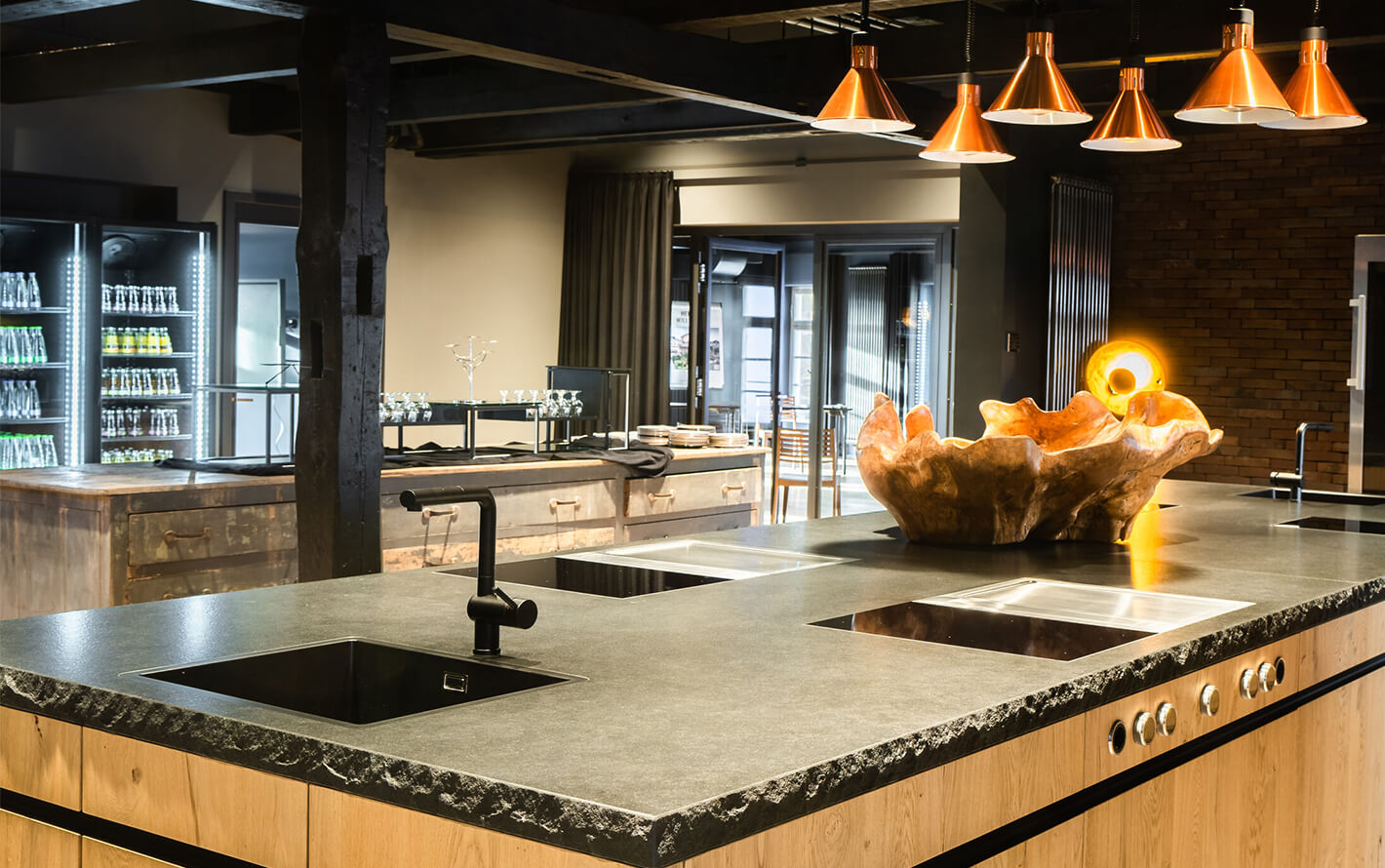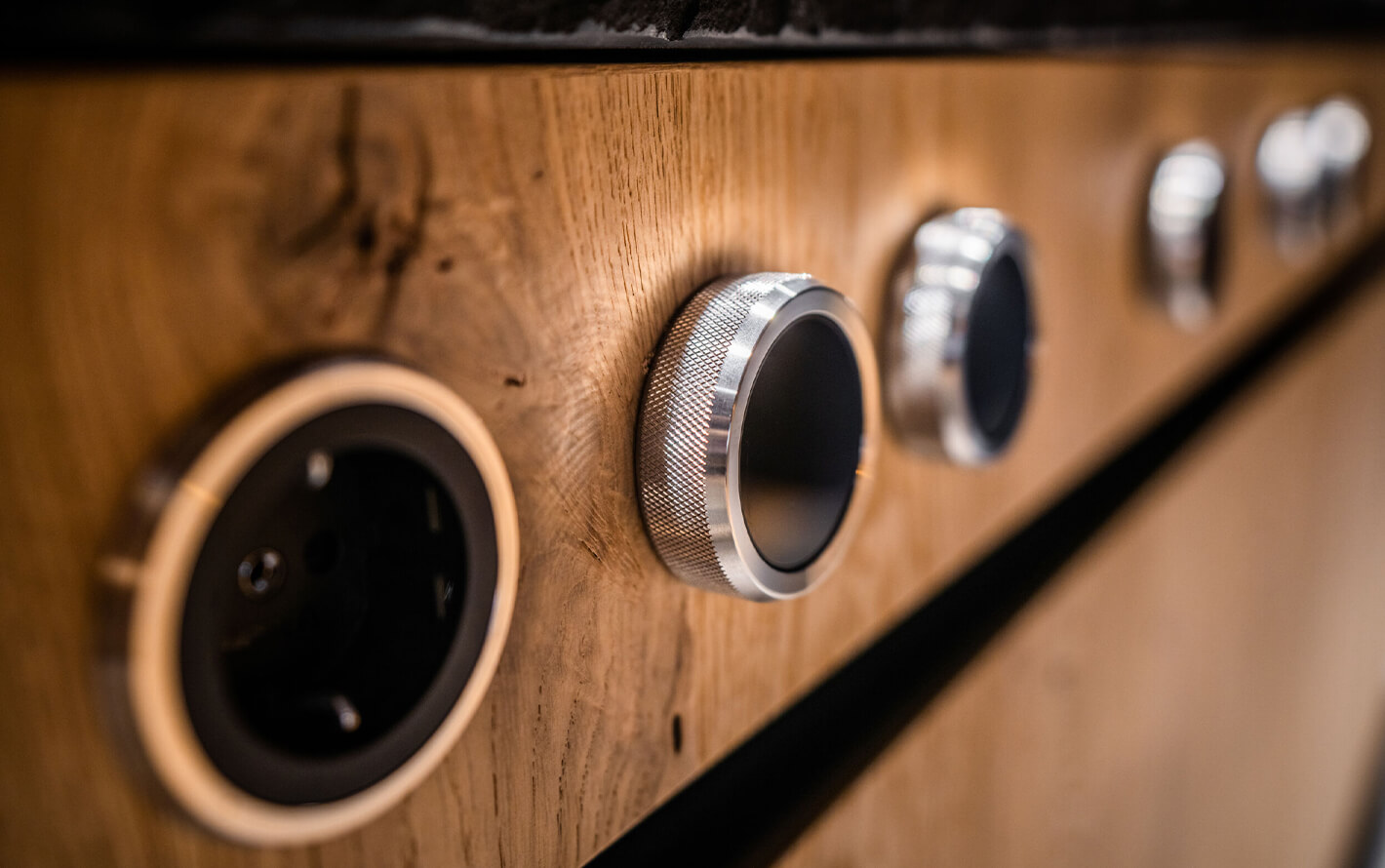 for all rooms
big entrance area with show kitchen
Wi-Fi
highspeed LAN ports
air conditioning
MEETING ROOM "Galaxy"
100 m² / 1077 ft² for up to 50 people
projector with ClickShare
big screen Leinwand (3,5 m x 2,2 m / 11.5 ft x 7.2 ft)
sound system available
can be blacked out
Breakout-Rooms "Ariana" & "Amarillo"
each 24 m² / 258 ft² for up to 8 people or joint 48 m² / 516 ft² for up to 16 people (sliding panel wall)
Samsung Flip für modern meetings and presentations
exklusively equipped with grand wooden table and comfy armchairs
Explore now via virtual tour
Plan your event at Maisel & Friends
Your personal contact

Stefanie Meister
Just send your inquiry!
I would be glad to organize your event according to your ideas and individual wishes.