Bayreuth's town and beer history
Descend into the fascinating world of rock cellars. The tunnels, presumably dug into the sandstone between the 15th and the 19th century, radiate the "charm" of seemingly endless vaulted tombs - incredibly exciting and eerie and at the same time rather quirky... Marvel at a collection of curios from Bayreuth's brewing and cultural history.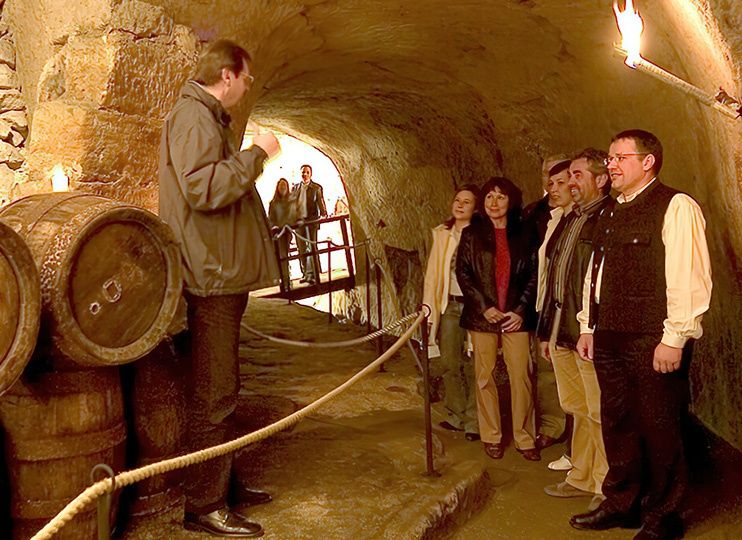 In operation for centuries
The tunnels were originally dug for the mining of mineral ores. They got extended later on and predominnatly served as storage places. In times of war, they were used as protective and escape facilities. Due to the constantly low temperatures, these cellars were, of course, the best place to store the great beers of the "Bayreuther Bierbrauerei" around the end of the 19th century.
Mysterious town underneath the town
Get a brief glimpse of the underground realm, the strange fascination and the quaint and mysterious atmosphere of that place. Find out how the citizens retreated to the tunnels during the air raids in April 1945. Dive down into this legendary underworld and an atmosphere of undying shudder.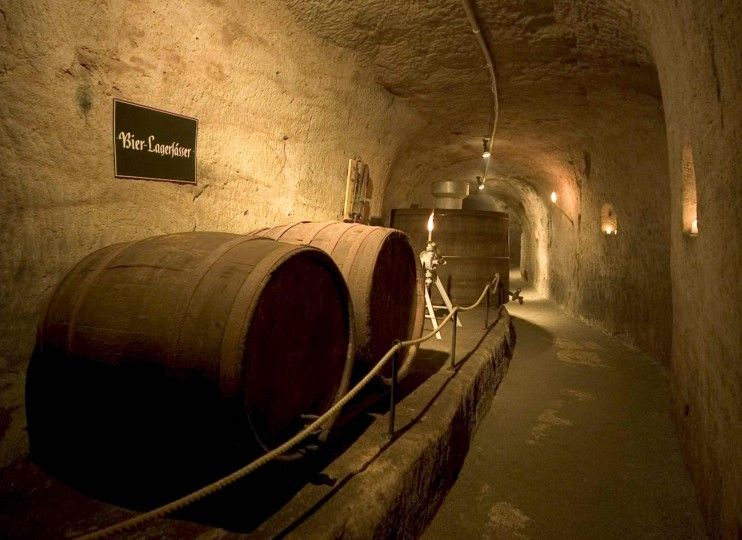 Our catacomb tours
The discovery tours to Bayreuth's Catacombs start at Maisel's Beer Experience World. Our tour guides will lead you down into the historic rock cellars of the 'Bayreuther Bierbrauerei' and will inform you about the colorful history of this extended sandstone labyrinth. Get your online ticket now!
Adults: € 14.00
Children € 12.00 € (ages 6 – 18)
Free for children under 6, if accompanied by an adult.

The tour takes approx. 60 minutes and includes a fresh beer after the tour.

Tours for groups of 10 or more can be booked by arrangement.

The temperature inside the catacombs is around 10°C the whole year round.
We recommend wearing appropriate clothing - also in summer!

Opening hours
Public tours (online tickets only)
See ticketshop for more details.
Inquiry for groups
You want to explore the catacombs with your tour group, your 'regulars' table', family members or friends? Please inquire about group tours - we will take care of your adventure tour!
(minimum of 10 persons)
This might be interesting for you...