Shop international beers on 130 sqm
Our Beer Shop will make every beer lovers heart beat faster! Its pleasant atmosphere on 130 sqm invites you to choose from around 80 different bottled beers. In addition to Maisel products there is a wide variety of beers from all over Germany but also from around the world. The Beer Shop has great gift packages on offer which might also be nice presents for your beer-loving friends. And there's also a big range of glasses and textiles available in the shop.

We are located at street level, next to Liebesbier Restaurant & Bar.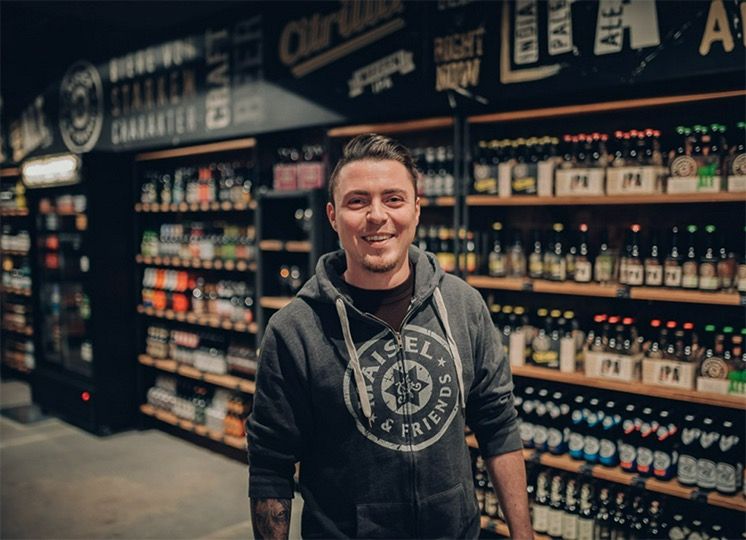 Well-advised with a Maisel & Friends beer sommelier
Our beer sommelier Alexander Orlet will be there to help you choose the right beer and will explain the differences of beer styles and production methods. Alexander loves sharing his knowledge and passion for beer and is always happy to help you find the right gift for a dear friend or a beer for your own fridge.
Free parking
Customers of our Beer Shop can park on the visitors car park at Andreas-Maisel-Weg 1. Before your visit at the store, print out a ticket at the ticket vending machine pressing the yellow button to issue a free car parking ticket for a 20-minute time period.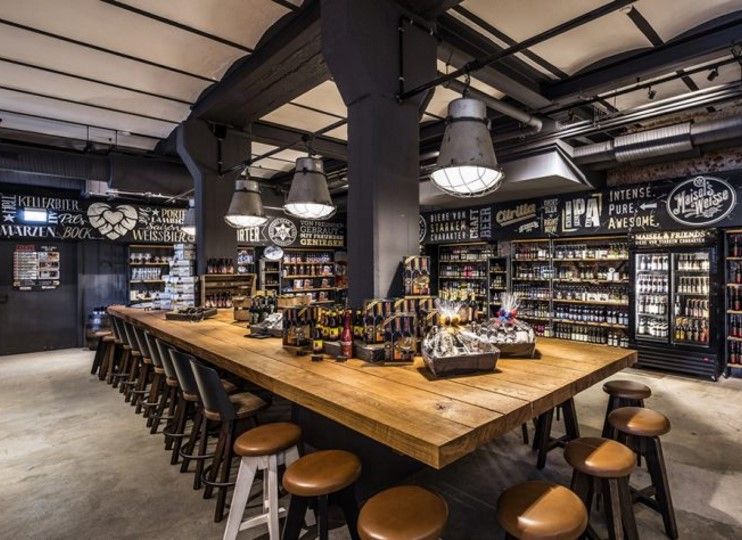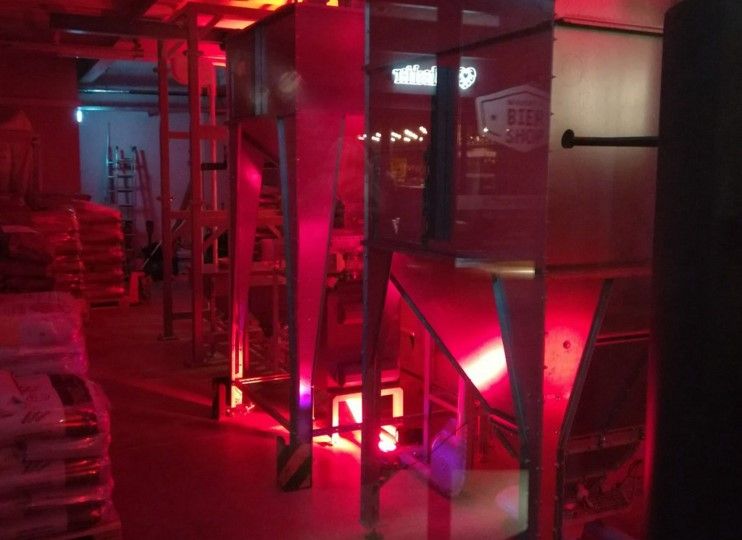 Malt grinding mill of Maisel & Friends
From the shop you can have a look at the malt grinding mill of Maisel & Friends Brew Workshop and while shopping you can see and hear how the brew masters grind malt before it is being mashed in the brewing kettle.

Opening hours
Monday – Saturday
11 am – 8 pm
Sunday
11 am – 6 pm
Explore now via virtual tour
This might be interesting for you...