Welcome to our unique Urban Art Hotel
Art meets upmarket hotel design: Bayreuth's top-modern and stylish hotel has 67 rooms and 9 appartments, individually styled by more than 50 street artists from around the world. They have created colorful and artistic interior walls as well as outdoor areas for our hotel and have thus turned the hotel into a worldwide unique art project and a new center of attraction at Maisel & Friends.

Do you prefer recreation or adventure? Anything goes: Relax in our panoramic sauna, enjoy a beer tasting next door at Maisel & Friends or go on discovery tours through Bayreuth, the Fichtel Mountains or Franconian Switzerland.

A conference weekend? A sightseeing trip to Bayreuth? Accommodation for your wedding guests? Our Smart Hotel will surely thrill you with its individually designed urban art rooms and stylish ambiance.
Urban Art at the hotel
It is simply peerless: Every single hotel room has been decorated with a wall painting by a street artist. Every single one is original and unique, created and painted by the artists themselves. We were able to enthuse more than 50 artists worldwide for our project - well-established names and newcomers alike. That's why you now have the chance to sleep directly beneath an exclusive and unique piece of art at the Liebesbier Urban Art Hotel.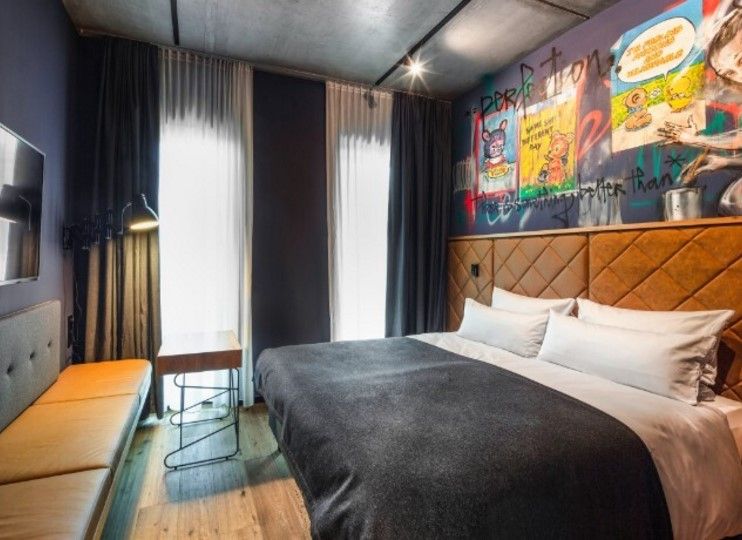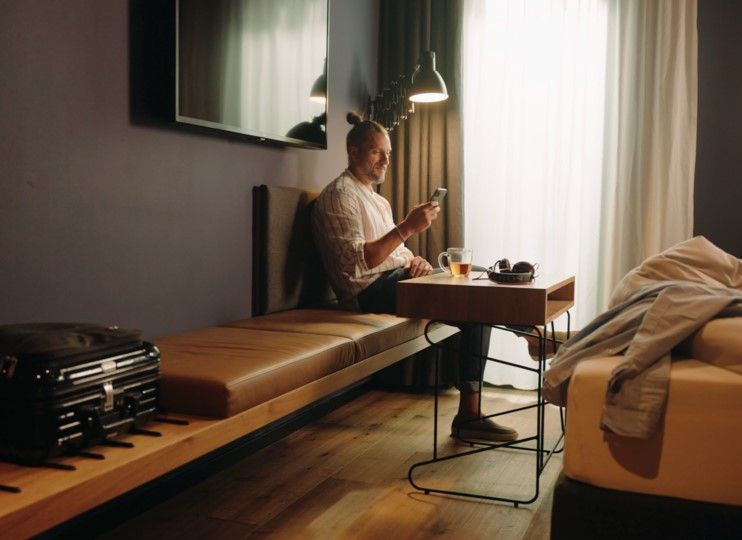 Top modern Smart Hotel
For us, 'smart' stands for: as simple and intuitive as possible. You can easily book your room online and check-in by cell phone or at the contactless doors at the entrance hall. All doors - including the door to your room - can be opened by cell phone after checking in. A

ll hotel rooms are equiped with

high-speed internet connections and

smart TV sets. We use the most advanced technology for you to enjoy a comfortable and pleasant

stay.
Gym & sauna for our guests
Our panoramic sauna and our fitness room are at our hotel guests' disposal. Top-modern equipment turns any sports activity into pure fun and relaxing in the sauna after work-out or an exciting day is simply gorgeous. Relax in the sauna on the top floor of the hotel. Enjoy a great panoramic view of the Maisel & Friends company premises, our Liebesbier restaurant and the beer garden during a sauna infusion.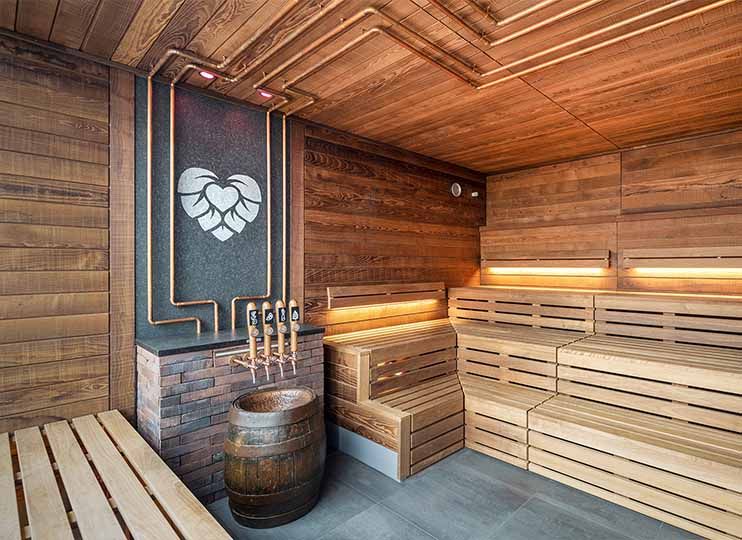 Book a room
Conference weekend, sightseeing tour through Bayreuth – including a visit to Maisel & Friends, of course – or accommodation for your wedding guests: Our Smart-Hotel with its individual street art rooms and fashionable ambiance will definitely be an exciting experience.

book a room
Explore now via virtual tour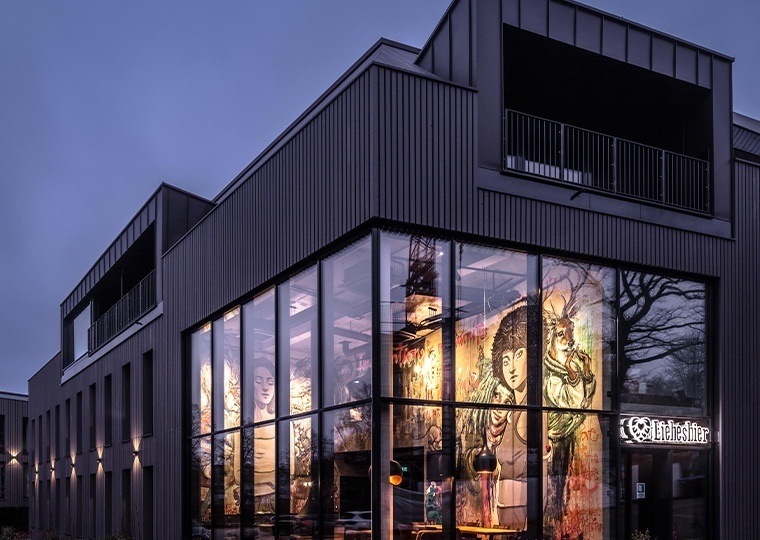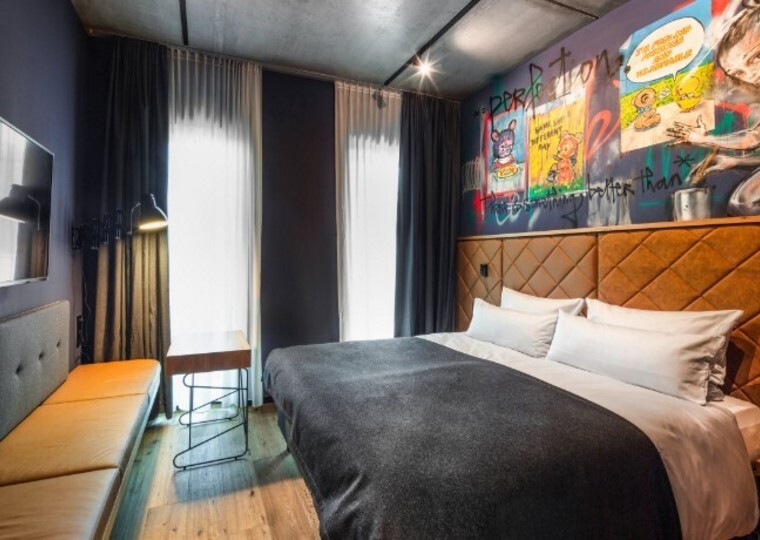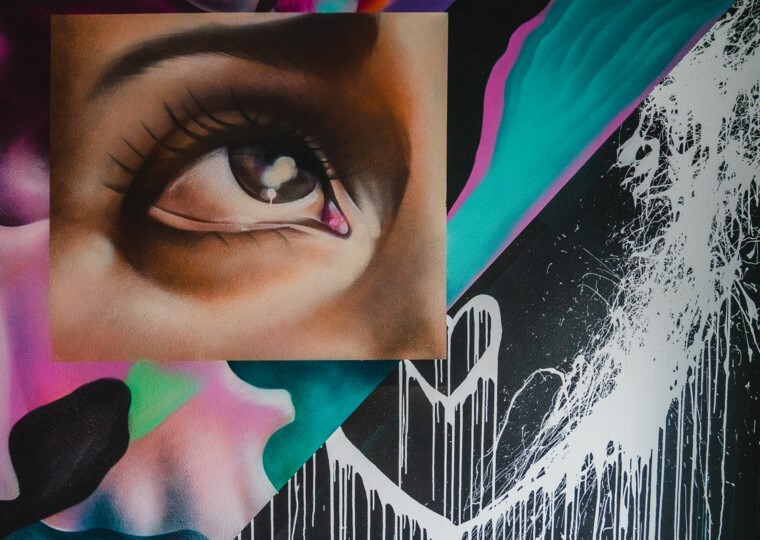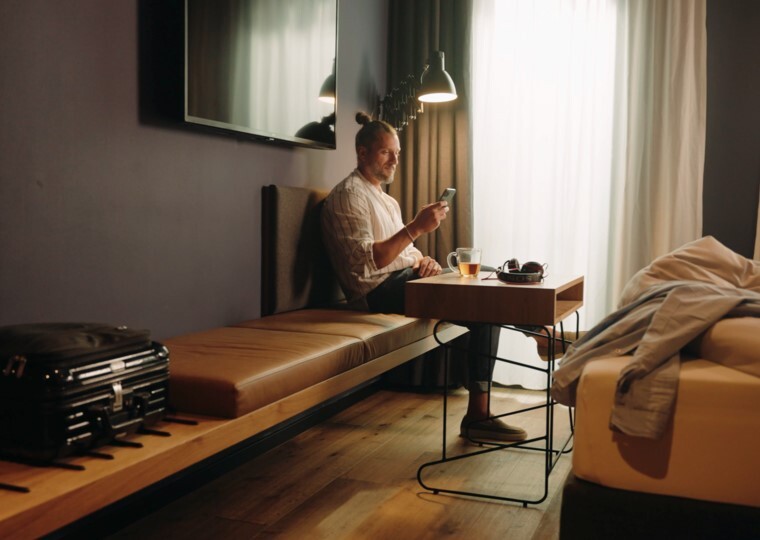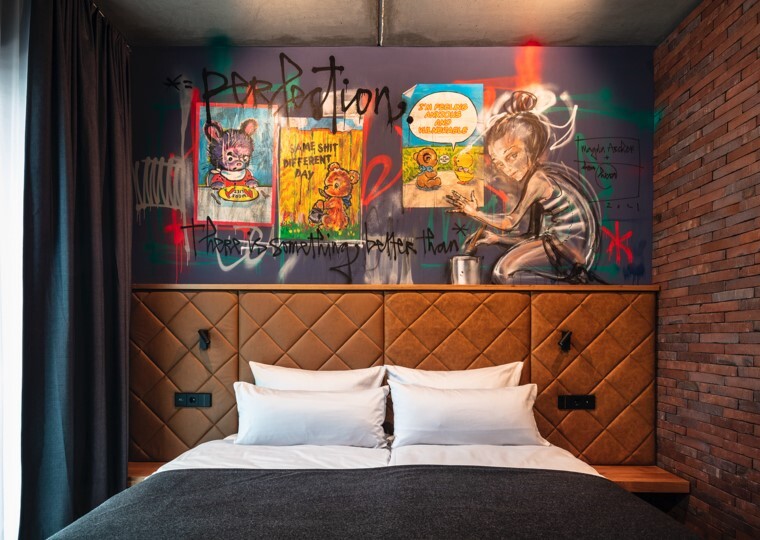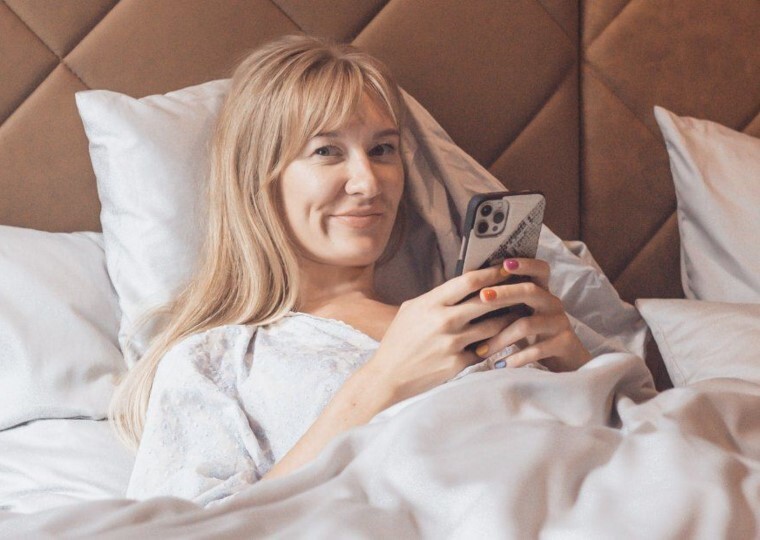 Opening hours
Smartphone & self check-in from 3.00 pm possible.
Front desk available from 7.00 am to 8.00 pm.
This might be interesting for you...